Bicycle trailer with a variable function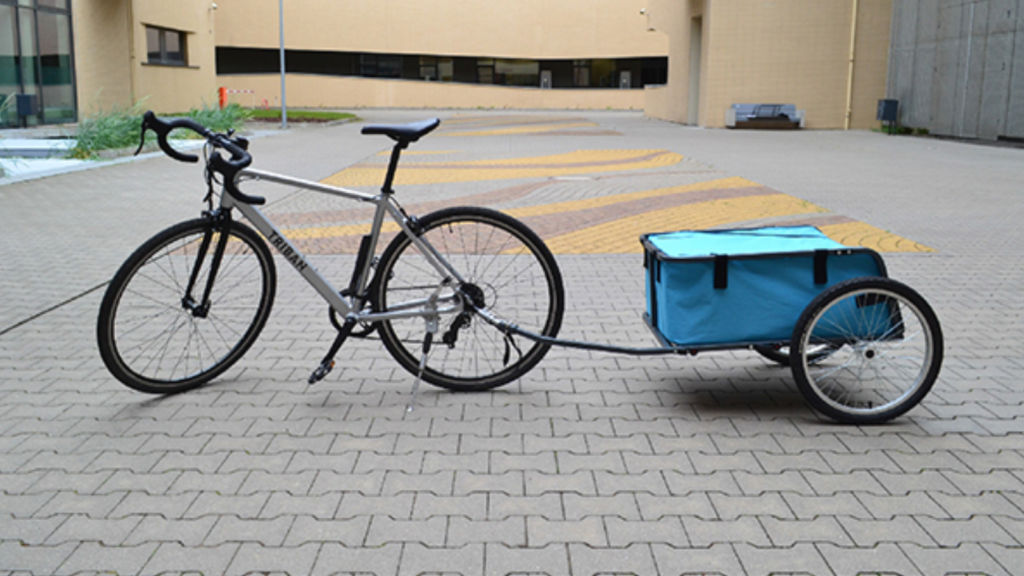 What is the project about?
We are witnessing a global trend to promote bicycle transport in urban agglomerations. It is justified by factors such as: problems of traffic congestion, rising costs of motorised vehicle operation, environmental protection issues, noise pollution and urban planning considerations.
For whom the project was created?
A resident of an urban agglomeration who needs to use an alternative method of transport with the limited capacity.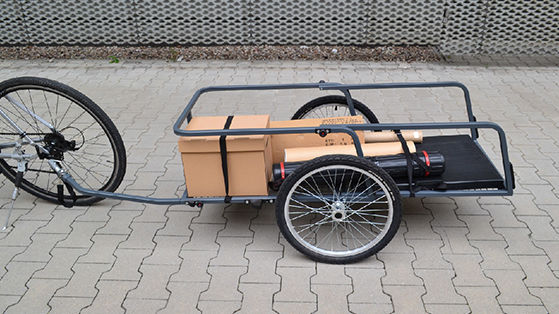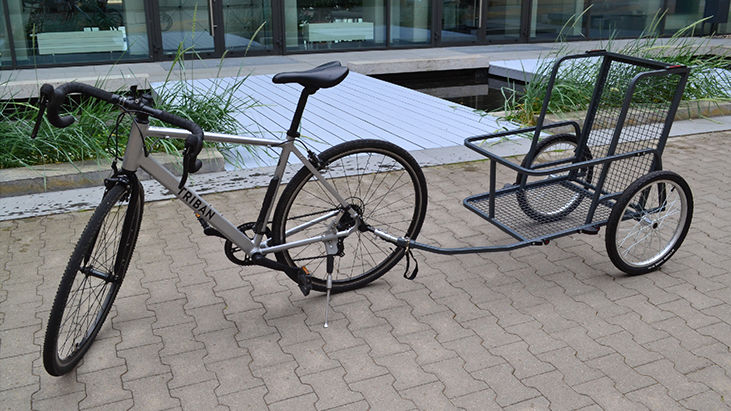 What is the aim of the project?
Encouraging people to use alternative methods of transport and moving around large urban agglomerations,
What was the motivation?
The factors that motivated me to take up this topic were an attempt to face the limitations of similar products available on the market and my personal experience of using a bicycle as a means of transport.
Additional values
The form of the trailer was designed with an emphasis on low price, simplicity of production and durability, while maintaining compliance with the EN 15918 + A2 standard for two-wheeled bicycle trailers for children. The project was carried out as part of the master's degree diploma thesis at the Magdalena Abakanowicz University of the Arts in Poznań.