Shadow embodiment – pop-up book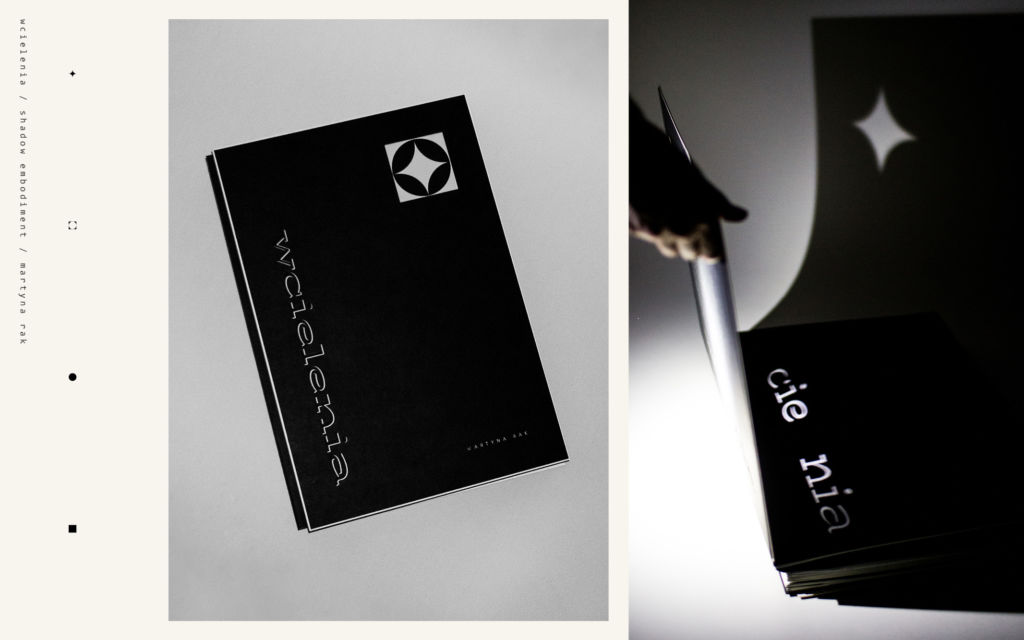 What is the project about?
Shadow embodiment is a pop-up book inspired by the metaphoric shadow motif in the broad sense of culture. As a result of a illumination three-dimensional elements, the reader creates ever-changing shadow collages enabling to visualise the content of the book.
For whom the project was created?
The project is directed to people with no age limit who are generally interested in art, theatre and stage design. Using the book takes time, requires curiosity, concentration, patience and openness to gradually discover and to explore in-depth of shadows poetry.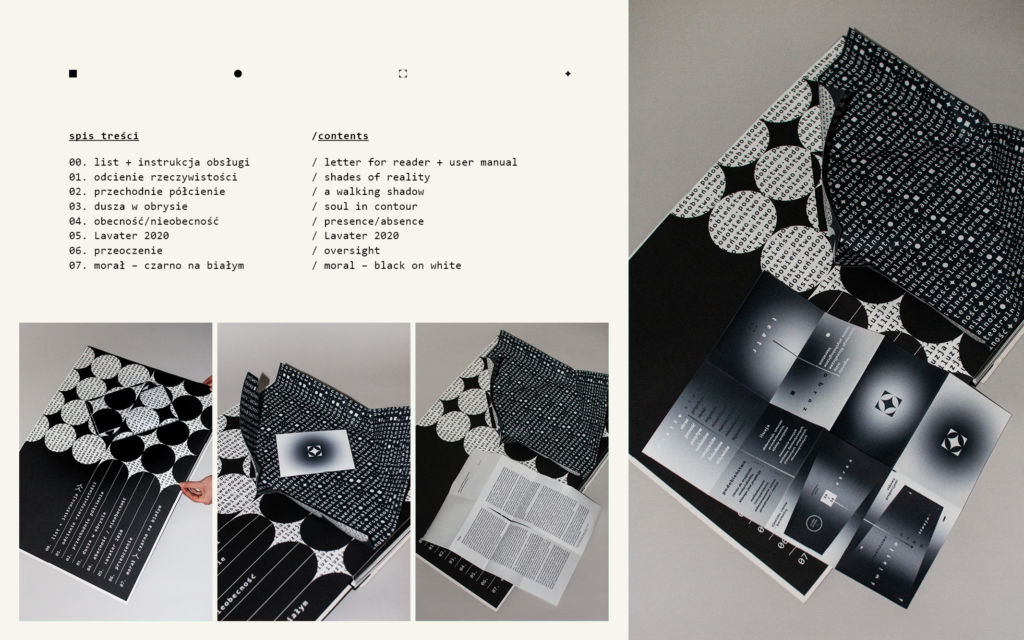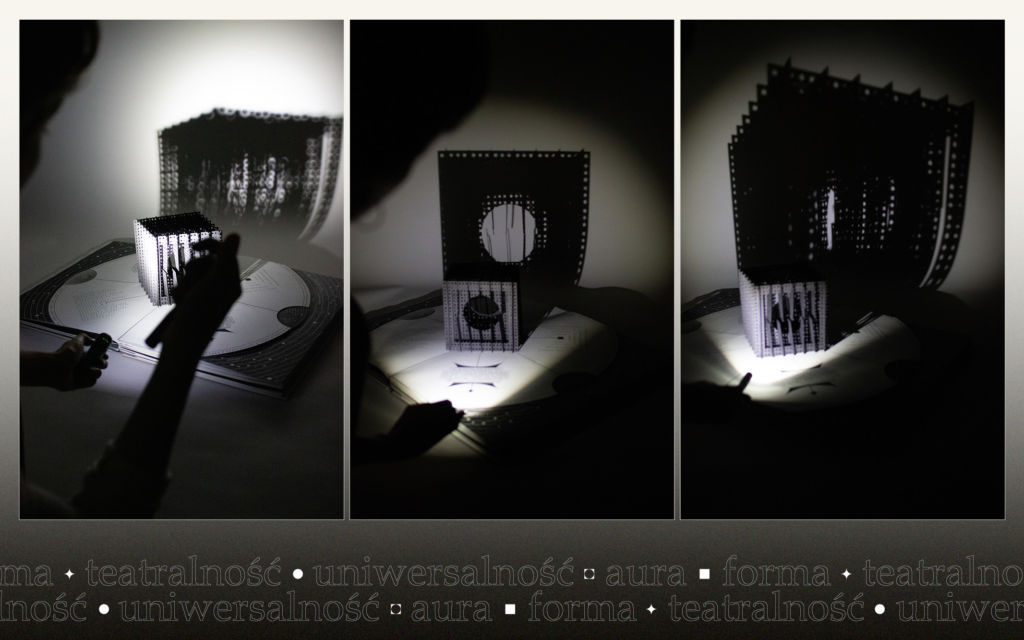 What is the aim of the project?
The main goal of the project is to distract people from the ubiquitous virtual reality on the screens and to inspire creation process. The pop-up book can be treated as an experiment and fun.
What was the motivation?
My motivation in creating the project was, above all, curiosity and the will to develop imagination, as well as the need to explore the mutual influences between various fields of art and the search for various methods of shaping an image.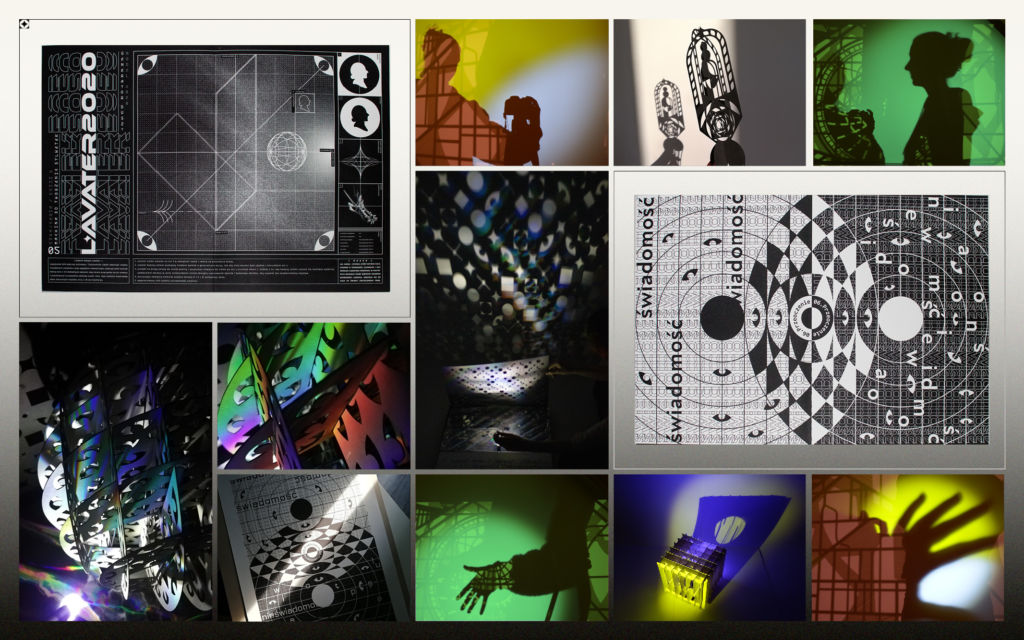 Additional values
The greatest value of the project is its multi-layered nature. The pop-up book used without additional lighting, presents graphically interpreted shadow motif and advanced paper engineering techniques. After illumination each of three-dimensional forms, user can discover a potential of creating new, abstract shadow scenes and expanding the field of own interpretation.