Daspler – horse trailer concept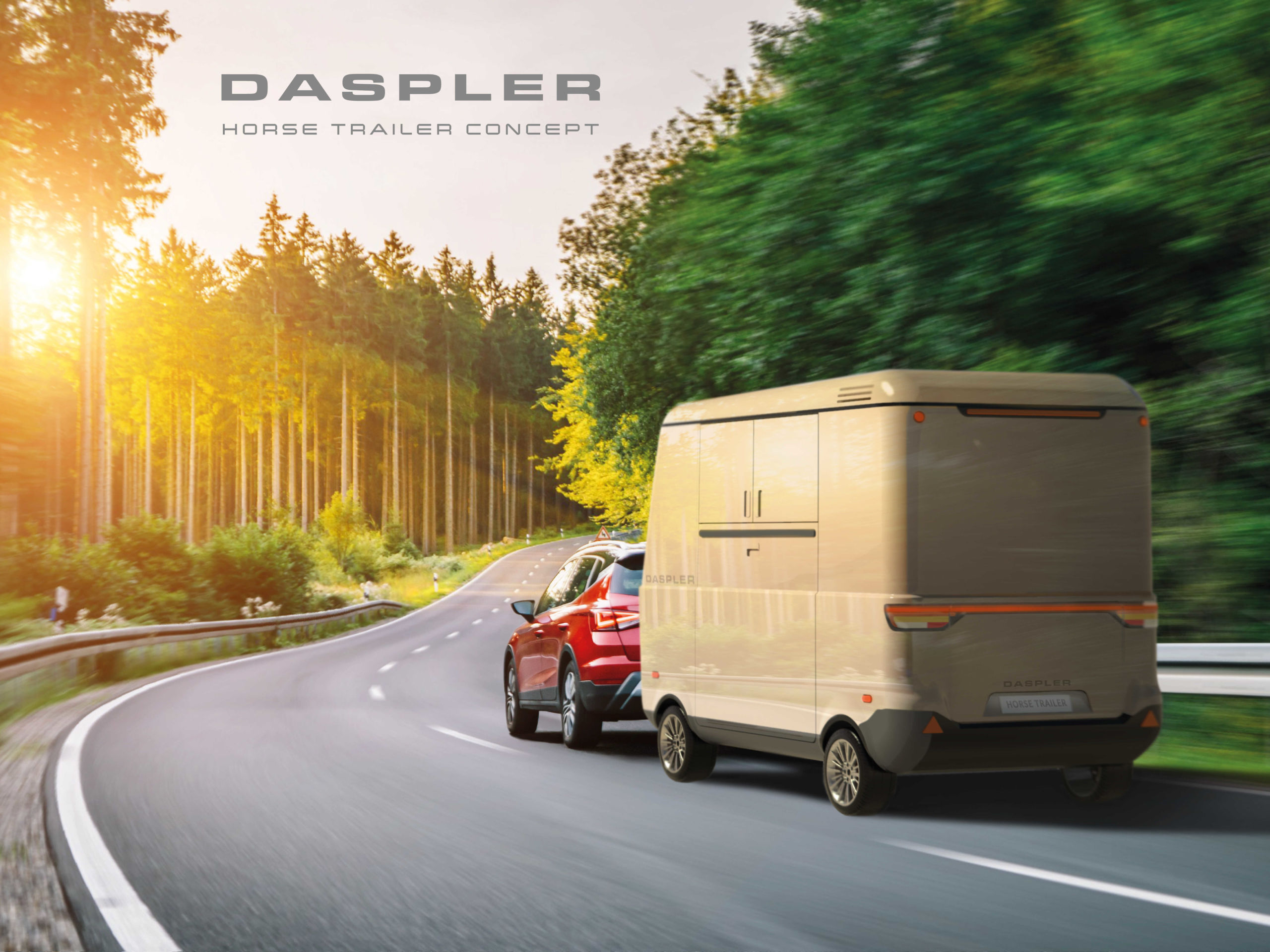 What is the project about?
Daspler is a project that improves the transport of horses and minimizes the stress they experience. The project increases the safety of users (both horses and people).
For whom the project was created?
The project was created for all equestrian enthusiasts who transport their horses: competitors, recreational riders and horse owners.
What is the aim of the project?
The main goals was to reduce the stress and risk associated with transport horses. It was important to adapt the project to the latest scientific research as well as the physical and psychological factors of horses. The project is the result of combining these issues with the homologation standards.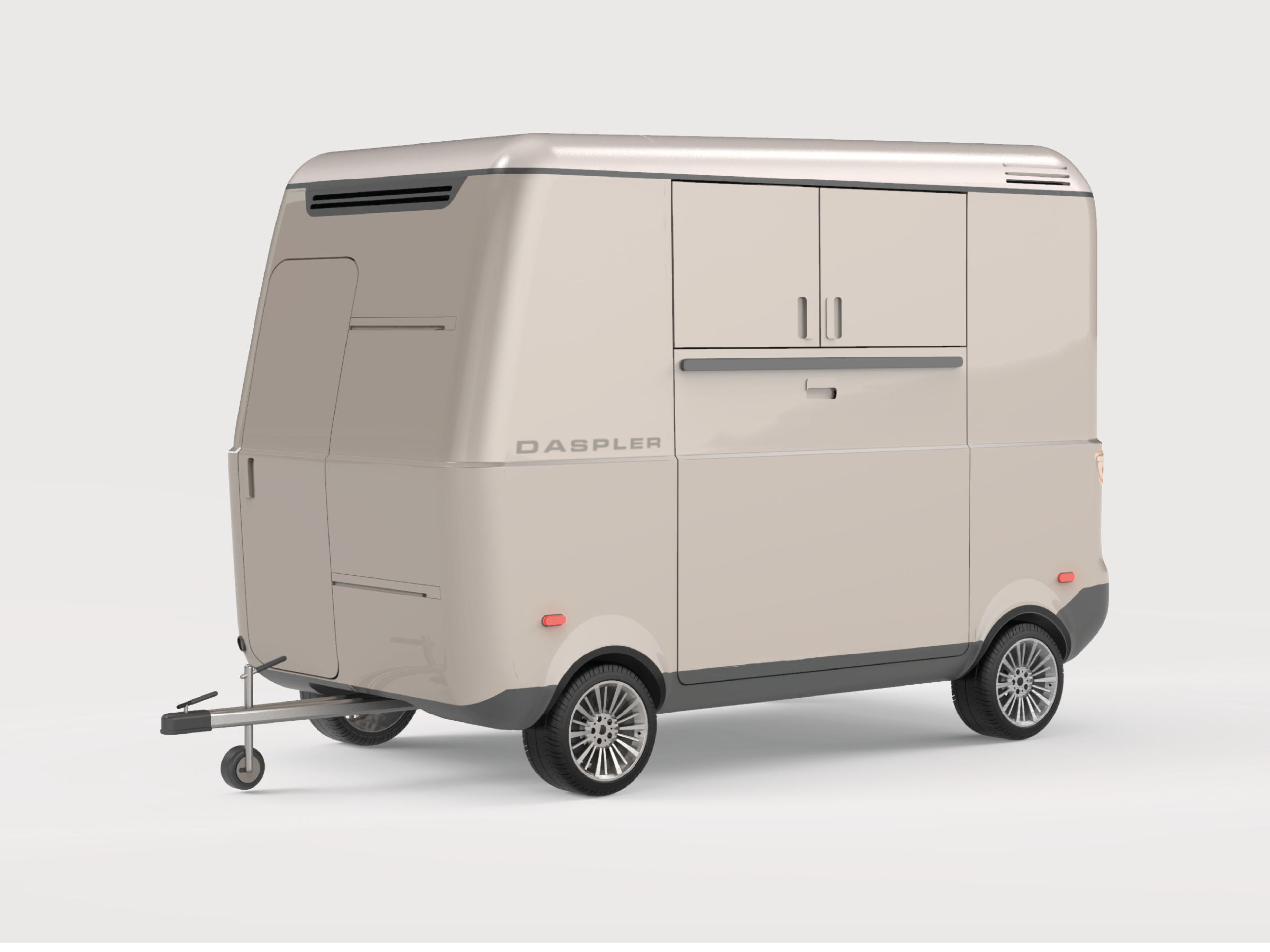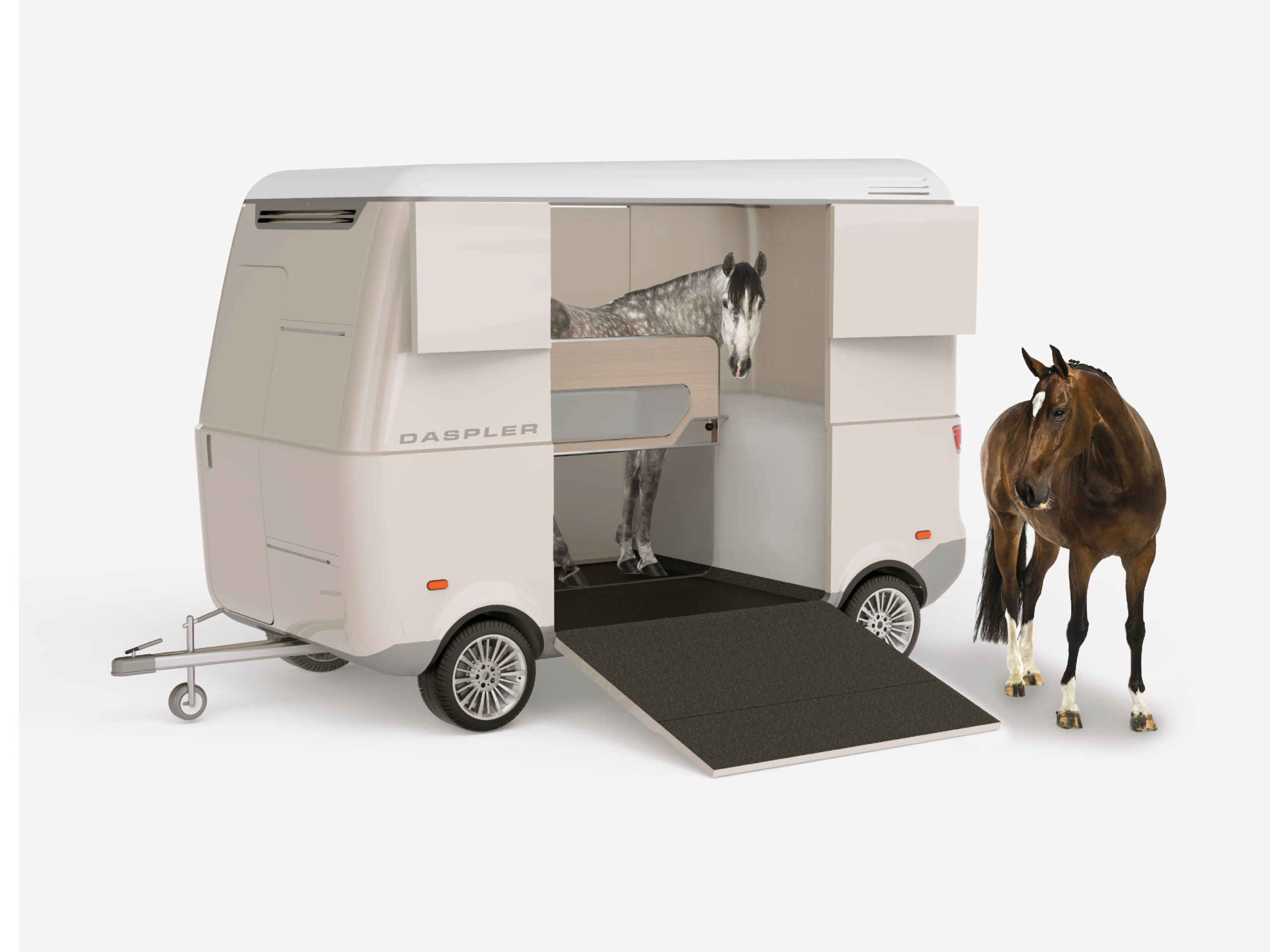 What was the motivation?
I have been riding for many years and I often have problems with the transport of my horses. Transportation was often stressful and dangerous for animals and riders. The trailers available on the market are not adapted to the psychology and perception of horses
Additional values
Daspler changes the way horses are transported. The design can reduce the number of injuries and illnesses resulting from horse transport. Daspler can be helpful in teaching young horses to get into a trailer, the design reduces the amount of stressful situations. The solutions used in Daspler make horse transport easier and more pleasant for horses and riders.