"D"
CZ, FUD UJEP in Ústí nad Labem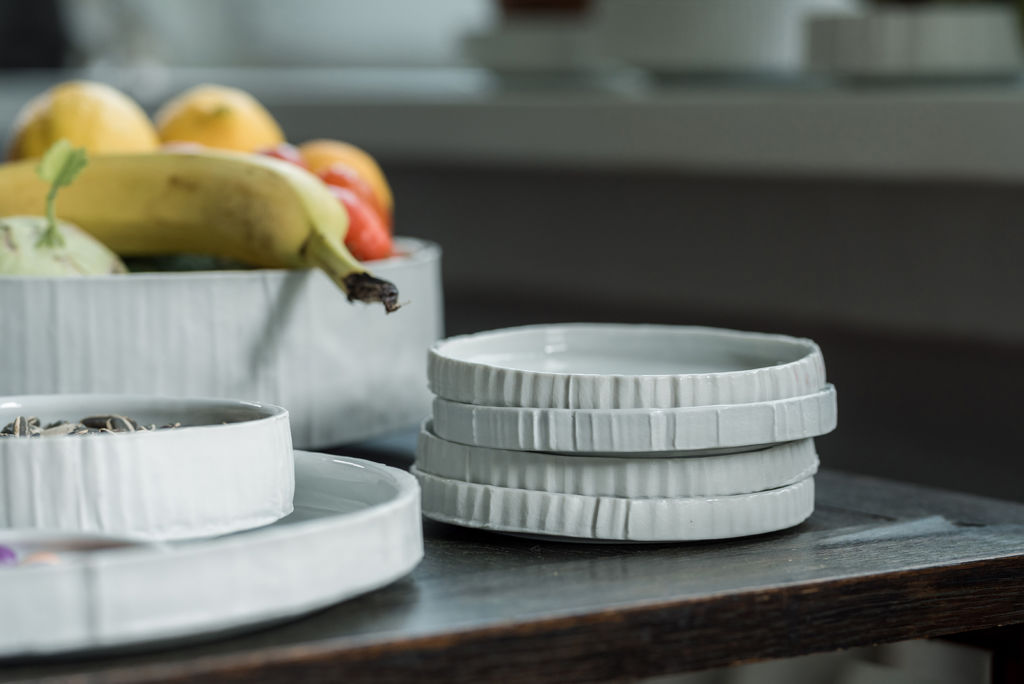 What is the project about?
The project deals with the introduction of a new low-cost production process in an optimized porcelain production environment. The proposed production process and the tools necessary for it allow to imprint a unique character on each piece. It also aims to minimize scrap, more precisely to turn any deviations from standardized quality into an element of the original product. In this case, the character of the bowls is mainly shaped by the structure created by the outer cardboard imprint.
For whom the project was created?
The proposed production process and the associated production of bowls are aimed at porcelain manufactories that are interested in innovation in technology. They want to save material and produce serial products that correspond to the aesthetics that resonate in recent decades. In this project, both the customer, and in the first step the production craftsman are taken into account.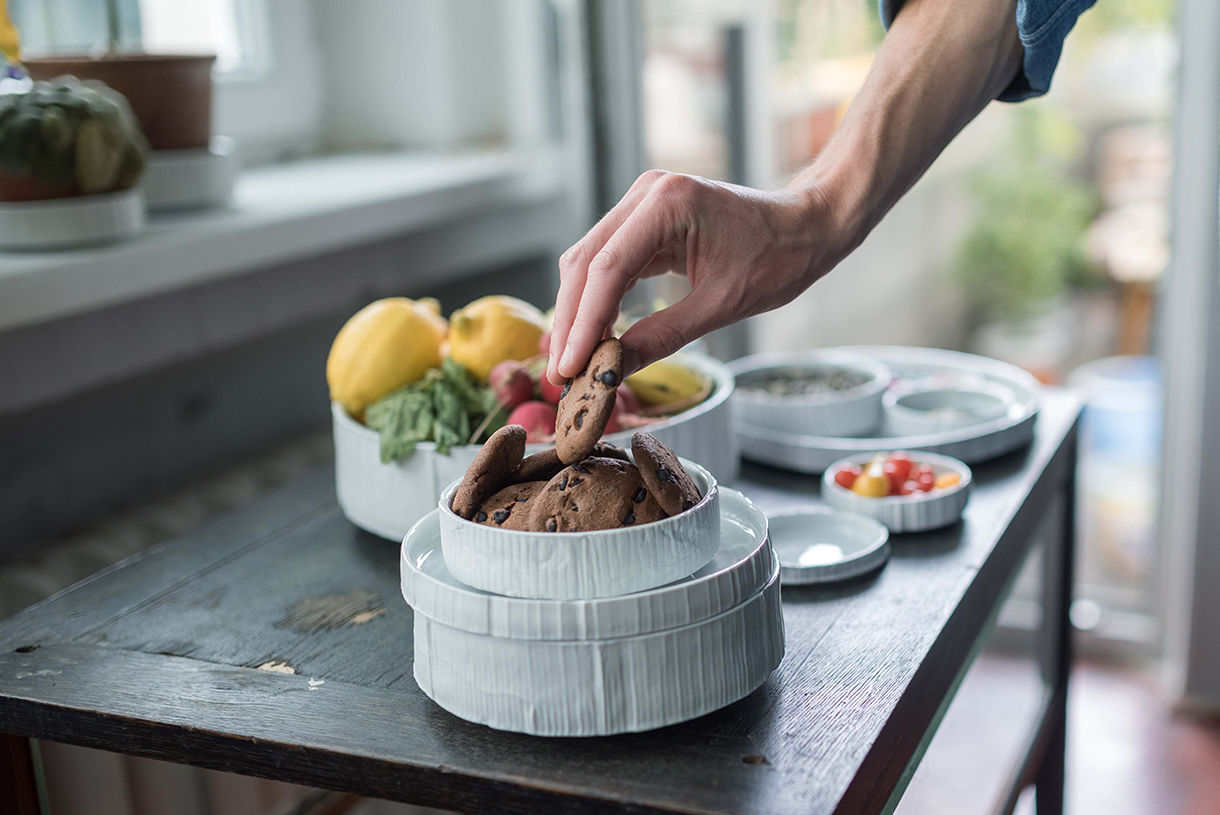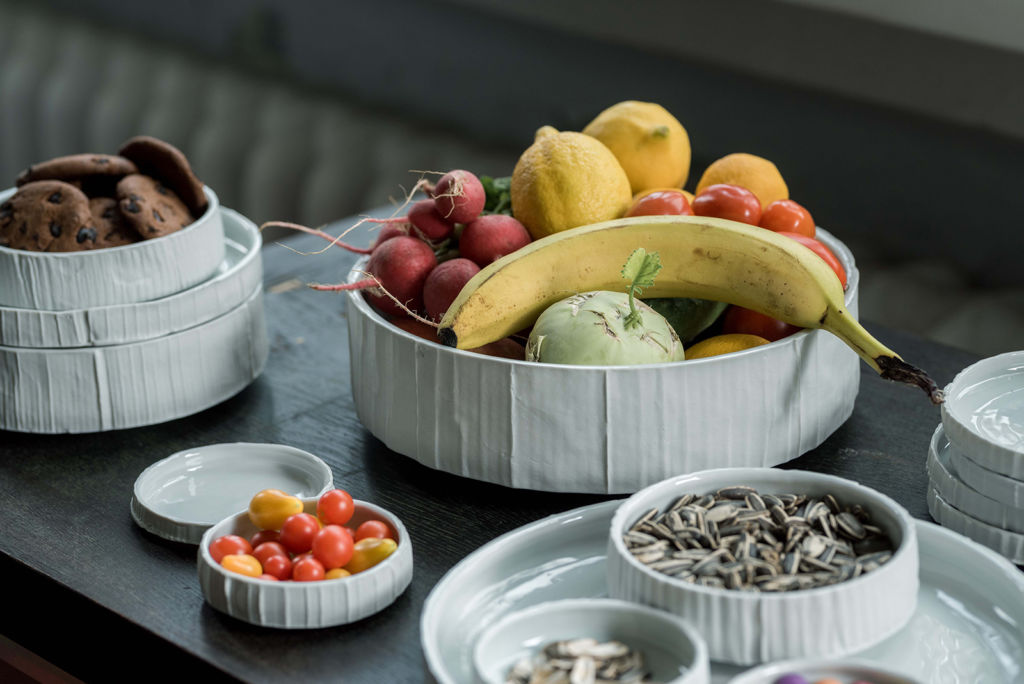 What is the aim of the project?
The aim of the project is the cooperation of the designer with the operation of the porcelain manufactory. The purpose is to evaluate (upgrade) traditional handmade technology – the so-called turning of the hollow assortment. In addition to product design, attention is focused on auxiliary production tools, the method of handling and the efficiency of the workflow itself.
What was the motivation?
To inspire and try to arouse interest in participating in fascinating and novel ways of production that break the stereotype of mass-produced products and eliminate defects by visually neutralising the boundary between defect and intention.
Additional values
The work deals with manufacturing production, production scrap, originality, product life, but it is also devoted to a critical view of the consumption demands of end users – us – customers.