Bikky app
Mohammadali Sharifian Dorcheh
PL, AFAD Katowice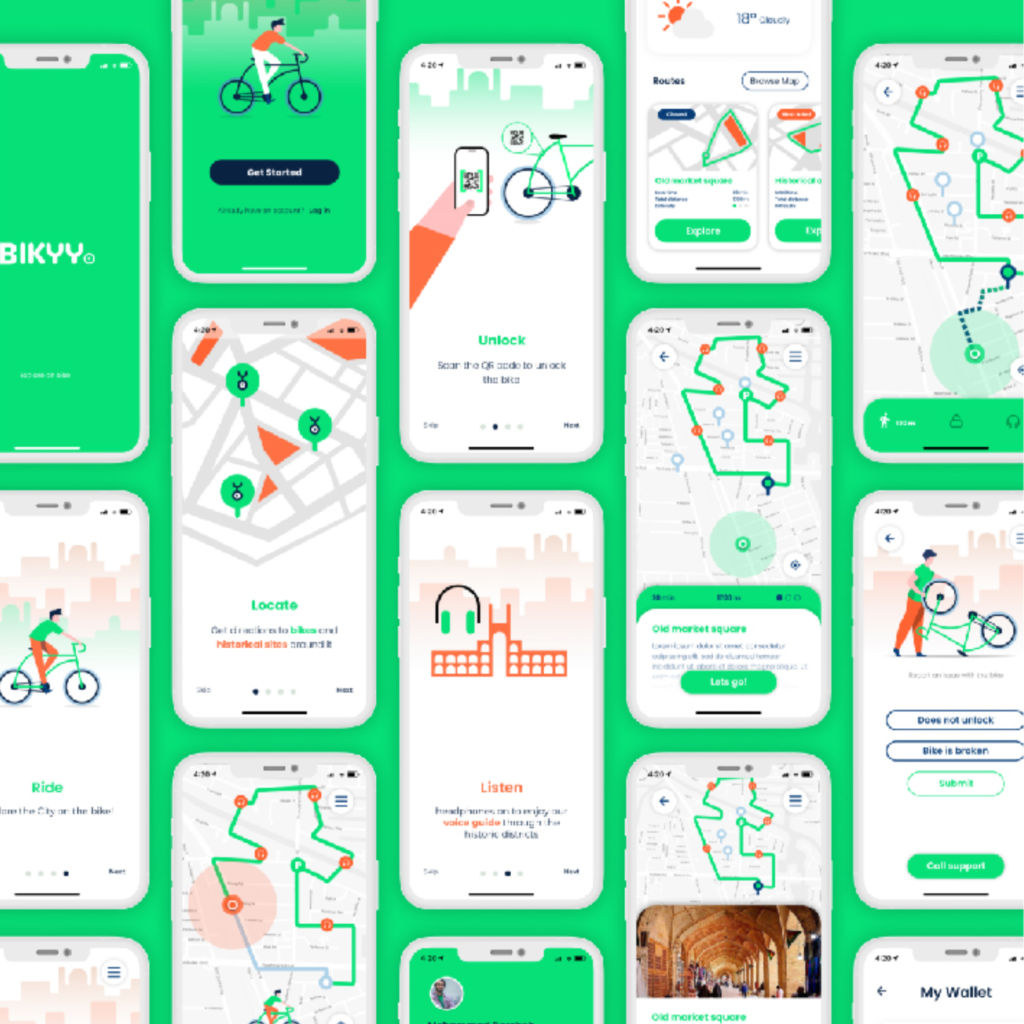 What is the project about?
Bikky is a bike-sharing app, designed specifically for foreign travelers and tourists who enjoy exploring the historical cities, in a more personal and different way. The Bikky app does not own bikes, but rent the bikes that hostels and touristic centers provide, with an added value of guided experiences, by providing route maps and audio guides to the history of the routes and landmarks they are crossing.
For whom the project was created?
The Users of the project are foreign tourists and travelers visiting Iran. The Customers are the hostels and information centers that provide the bikes. The Client is the Ministry of culture and Heritage in Iran.
What is the aim of the project?
– Improving the tourism experience traveling in Iran.
– Giving automated and self-customed guidance options to travelers. Giving them the opportunity to explore the area in a different way.
– Increasing the revenue of local tourism services by making the connection between travelers and the service owners.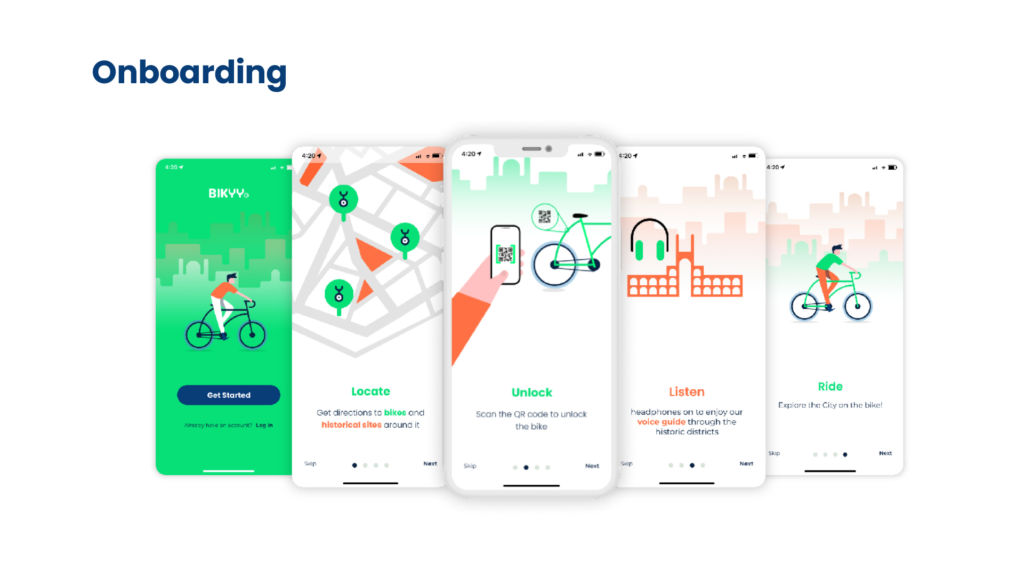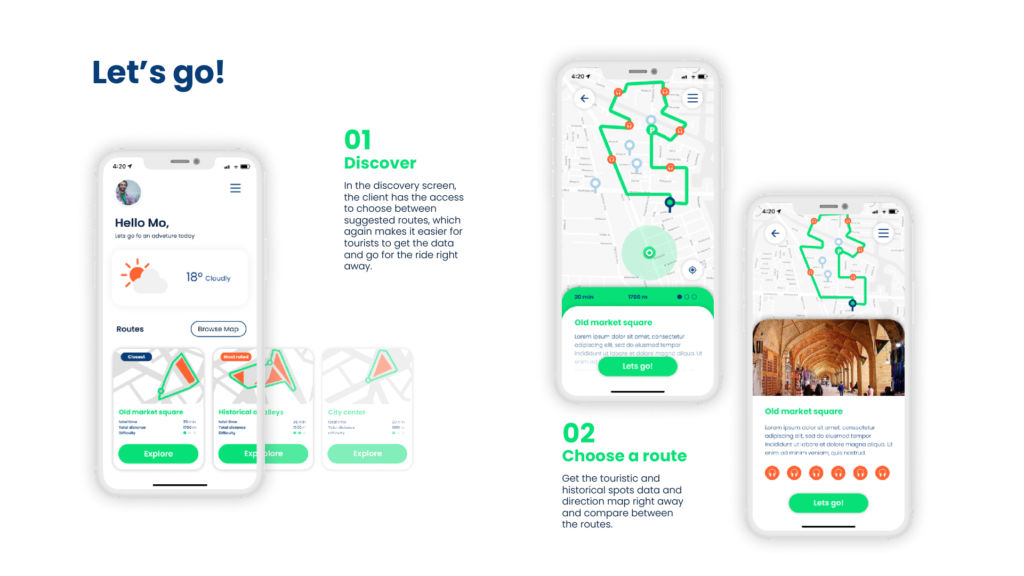 What was the motivation?
I was interested in finding a more sustainable and green way to share the travel experience in my country with more tourists. Since I always travel on a low budget myself, I always wished to have access to a cheaper but rich city touring experience which allows you to have control of the plan and Itinerary as well, plus, not harming the environment and having fun.
Additional values
As mentioned, Bikky app is not only a service for travelers, it also helps the growth and income of local traveler services, which now more than ever are facing financial issues, by giving them the possibility of visibility through sharing their bikes or small space for parking them, something which they might not have had that easy before, or had to pay for advertisements for it. Also, this type of tourism has the least environmental impact by reducing vehicle transfers and time wasted in traffic (which is a major issue in narrow streets of downtowns).
Author:
Mohammadali Sharifian Dorcheh