Hettie – set of porcelain plates
CZ, FUD UJEP in Ústí nad Labem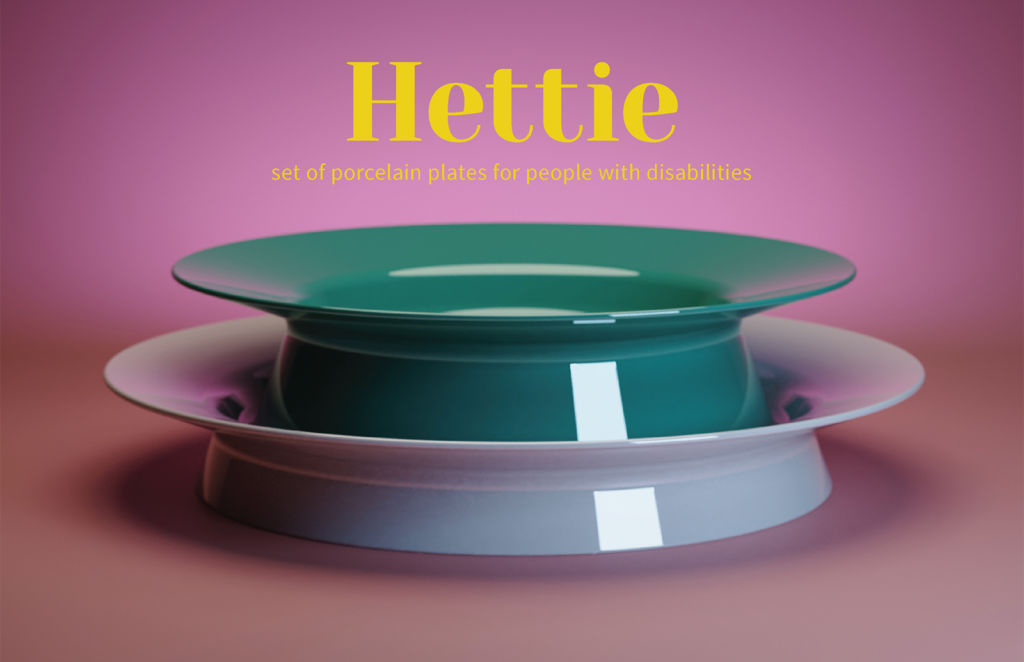 What is the project about?
Hettie is a set of soup plate and dinner plate for people with various disabilities and specific needs. The soup plate has a unique shape that makes spilling hot soup difficult and allows the user to eat even the last delicious drops without tilting the plate. It allows to eat with one hand only. Thanks to the technology of double walls, the plate keeps the soup warm for a longer time and just slightly warms but does not burn hands. The dinner plate offers higher rim, which does not allow your dinner to leave the plate earlier than you want to. Thanks to the rim, it is possible to eat only with using one hand as well. The sauce stays in the centre because of the specially shaped well. The unusual shape brings a higher placed lip with great amount of space for fingers and easy grip.
For whom the project was created?
Hettie is designed for people with various mental or physical disabilities and specific needs or seniors. Set is best for houses with supported living service or families which taking care about disabled person at home.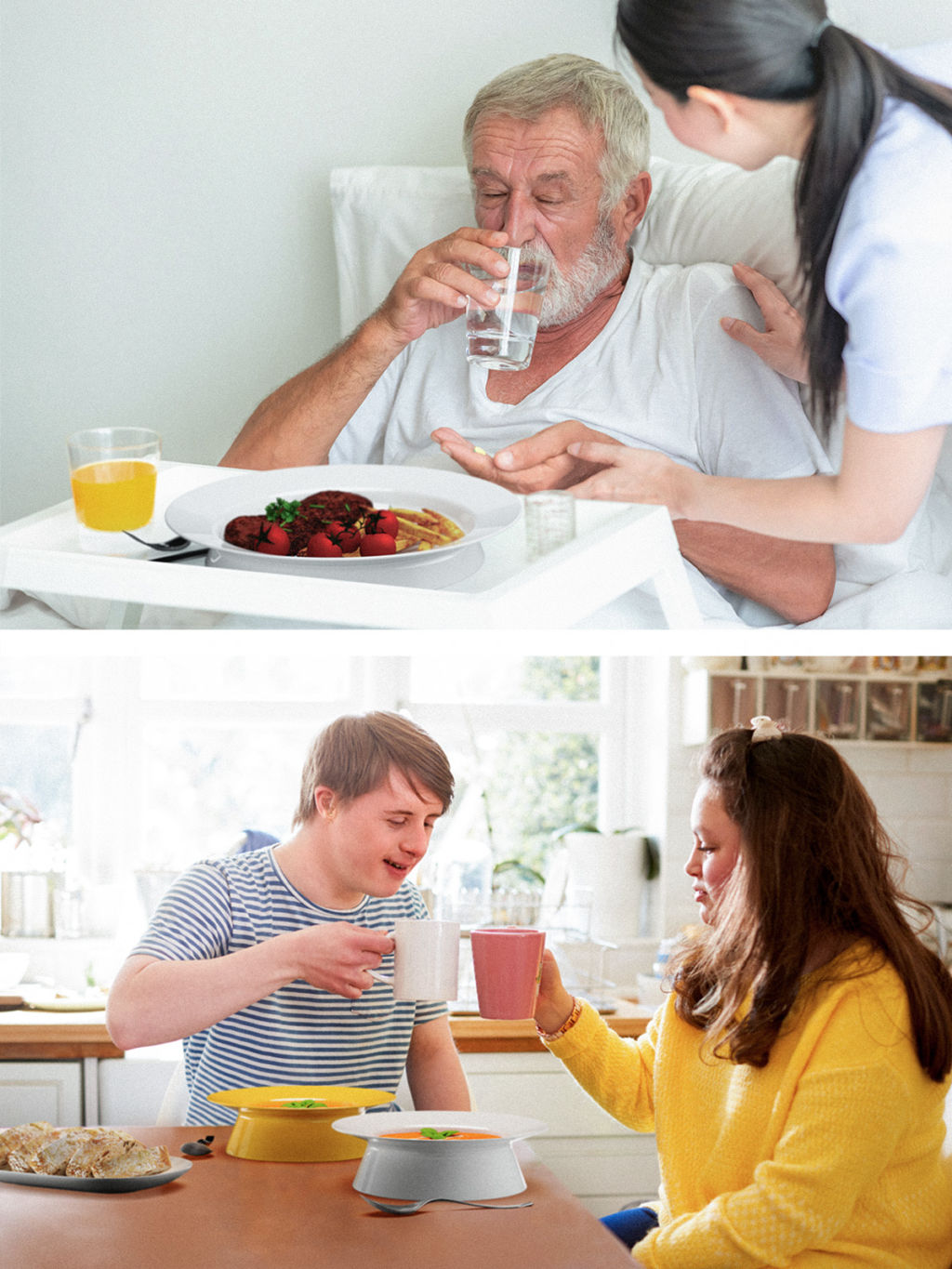 What is the aim of the project?
Hettie is such a revolt against ugly and undignified plastic dishes for people with disabilities and seniors. Pure design is combined with elegance, great stability, and quality material.
What was the motivation?
I wanted to create a product which can help people with specific needs. Product which has a potential to make their everyday life little bit easier and allow them to eat with dignity. A product I assume as meaningful.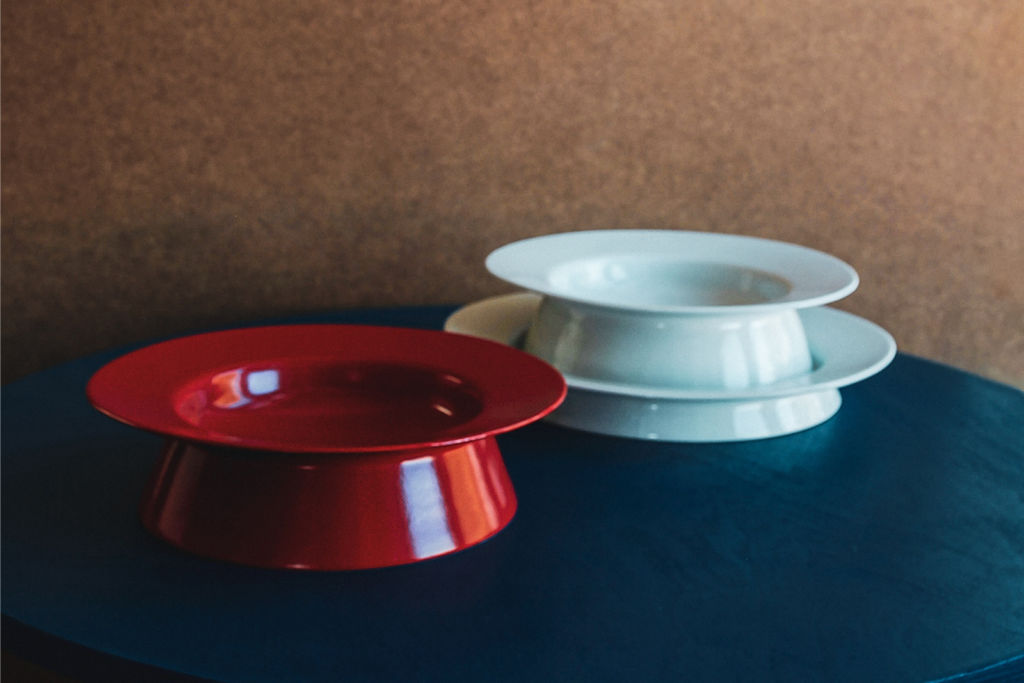 Additional values
Different outer and inner curve allow plates to have very stable base. The soup plate and dinner plate can be stacked together and save space, despite their unusual proportions. The set is available in pure elegant white design and in many colour variants as well because many people with mental disabilities prefer using colourful products. Thanks to their stable conical shape, the plates can be used when eating at the table also eating in the bed or feeding person in the wheelchair because the plate isn't hot in hands thanks to its double wall.