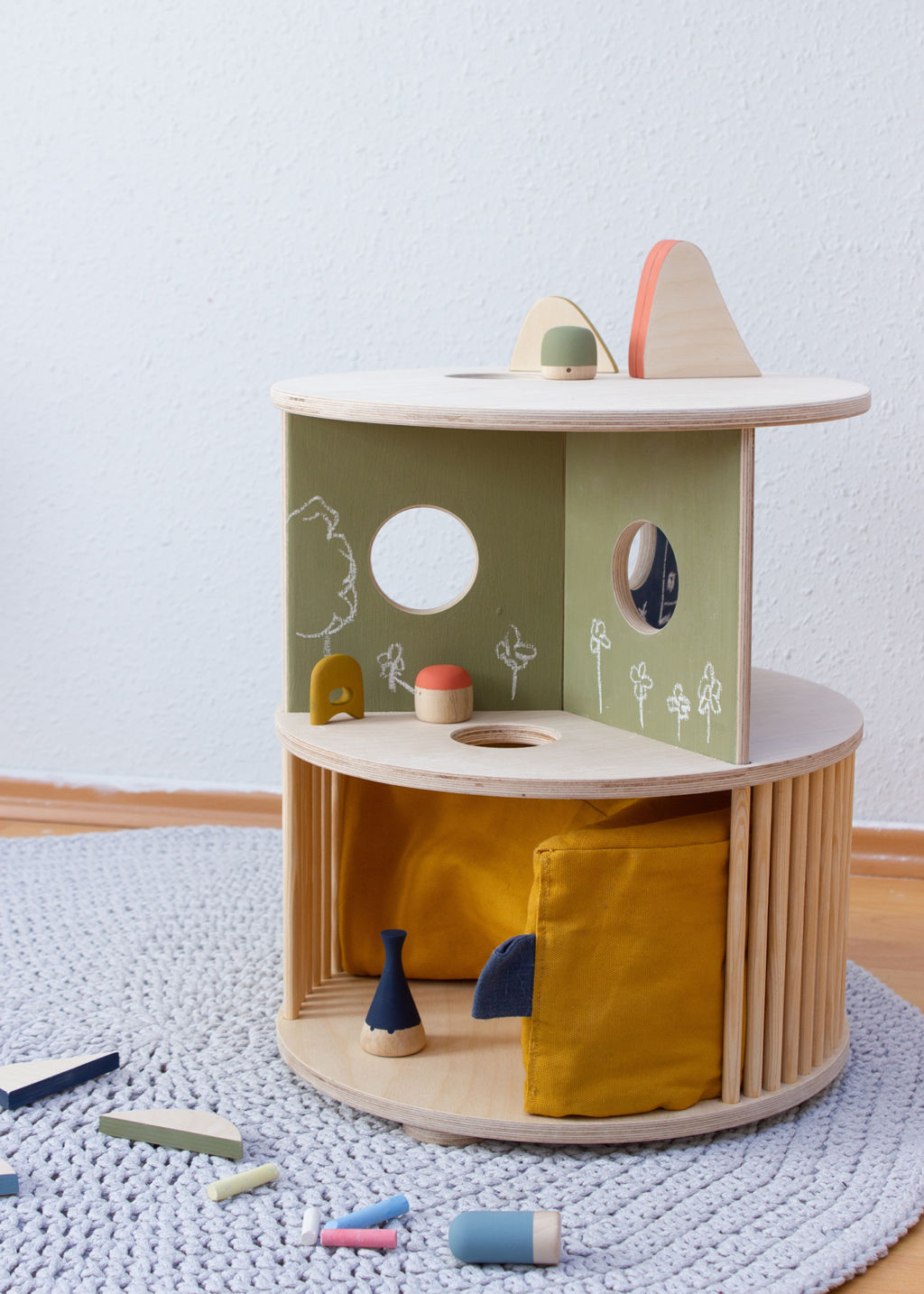 What is the project about?
BObO, is an alternative dollhouse with various figures, that creates the opportunity for small children to make up their own stories and express their ideas. It is made of wood and fits in with the furnishings of a children's room. Its colour chalkboard walls can be easily decorated with drawings and its abstract forms allow great freedom for imagination and storytelling as well.
For whom the project was created?
The target group of the toy are children of preschool and early primary school age.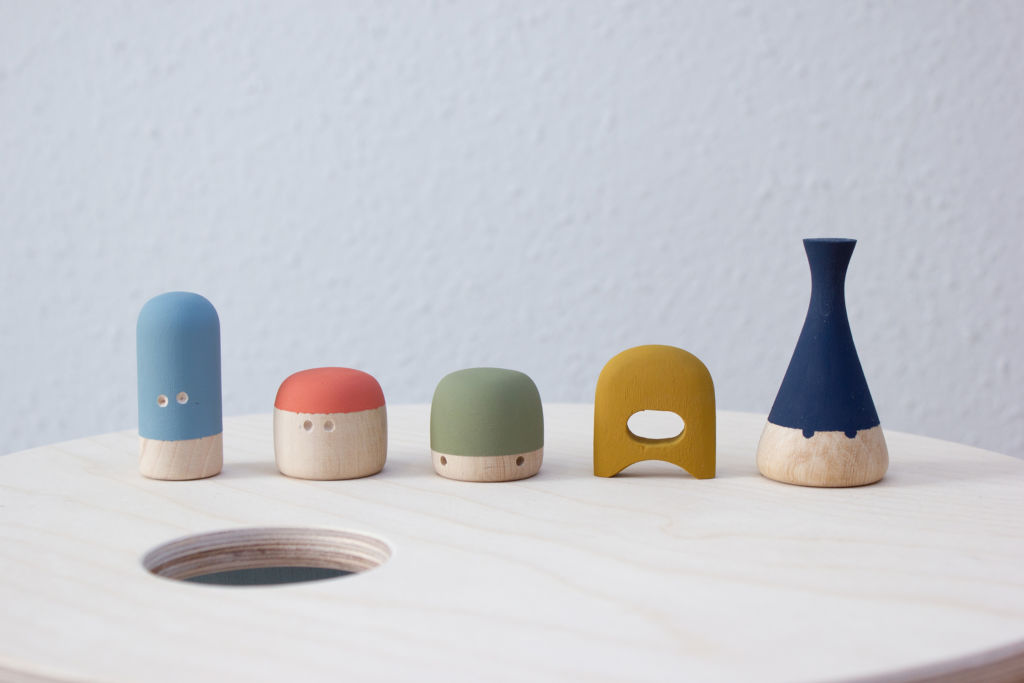 What is the aim of the project?
My goal was to support narrative play and help children to understand abstract and symbolic notions. Small children can best make sense of the world around them through free play and storytelling. One of the best and most imaginative ways for this is roleplaying, during which children can make up stories, which help them to process their personal experiences, among other things. BObO is an inspiring, visually captivating and, customisable accessory for the imaginary world of children.
What was the motivation?
I think designing for children can be a great opportunity to shape the future society. During these project we can show them how to become creative, conscious and empathic adults.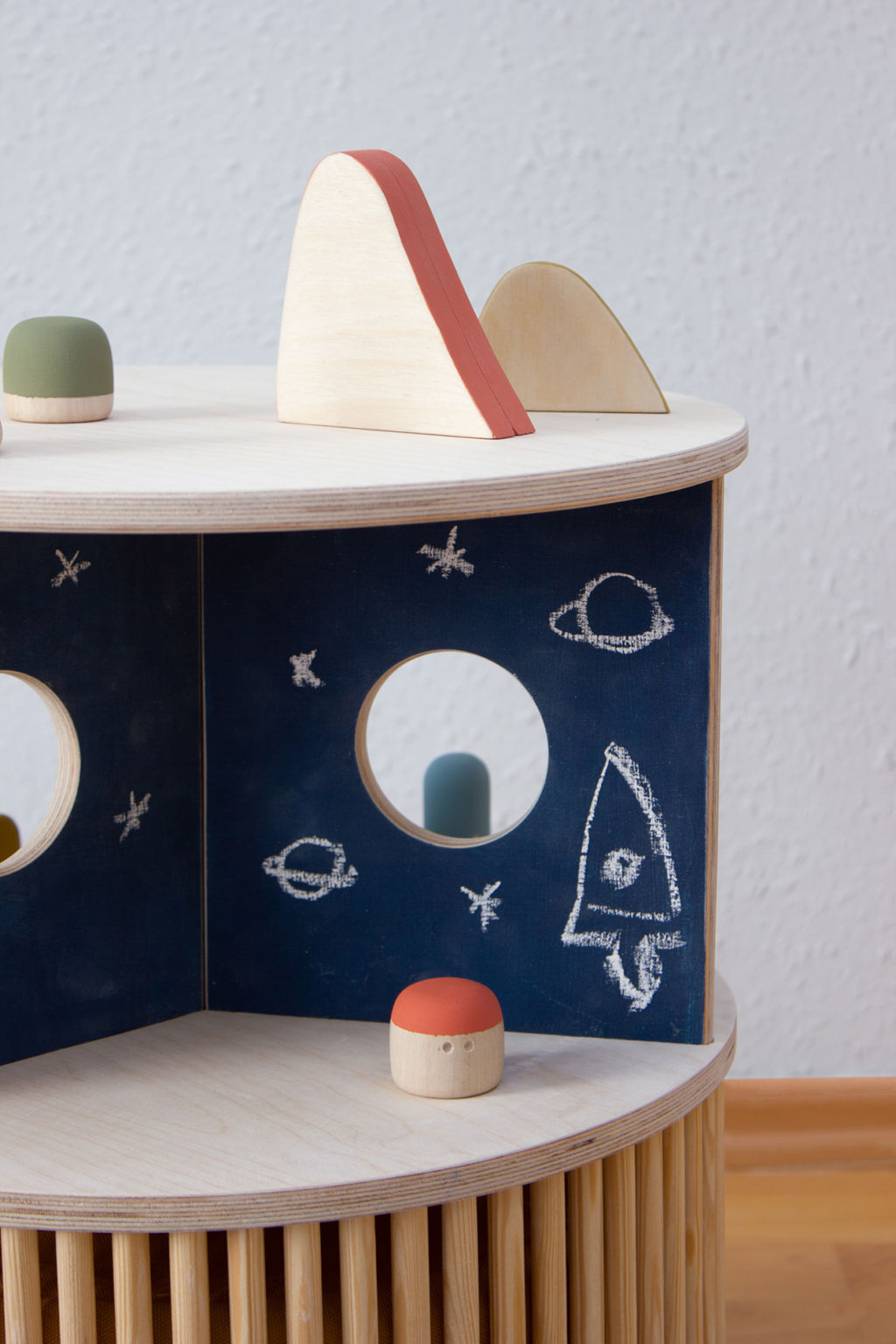 Additional values
Thus, the dollhouse not only develops abstract thinking and the expression of emotions but also helps children's individual creativity to come to the fore. It is suitable for individual play as well as for several players to engage with each other. It can also serve as a tool for teachers and experts for therapeutic use just like storytelling or speech development. Thanks to the simple and natural materials, BObO can be used for many years, not just as a dollhouse but as a practical small furniture like a nightstand.