Toras Workshop TW-OV – RadioRex & TW-SF – Stereosaurur
PL, University of Science and Technology Wrocław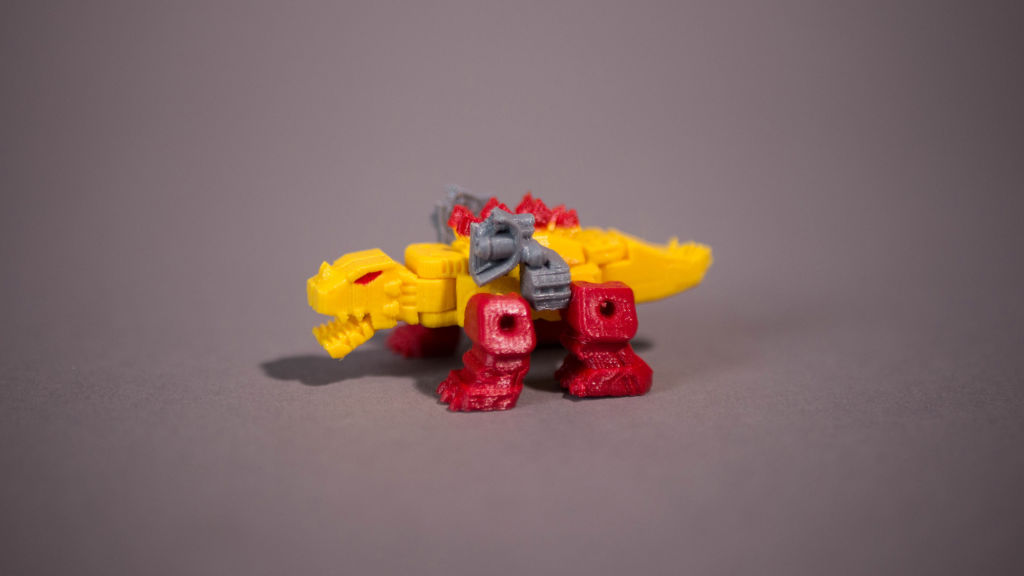 What is the project about?
The project consists of two transforming 3D printed action figures. RadioRex is a white and blue mechanical tyrannosaurus, while Stereosaurus is yellow and red stegosaurus. Characteristic elements such as grid pattern and metallic text are a nod to vintage Transformers toys and are meant to evoke nostalgia.
For whom the project was created?
The project was created for action figure and toy collectors all around the world.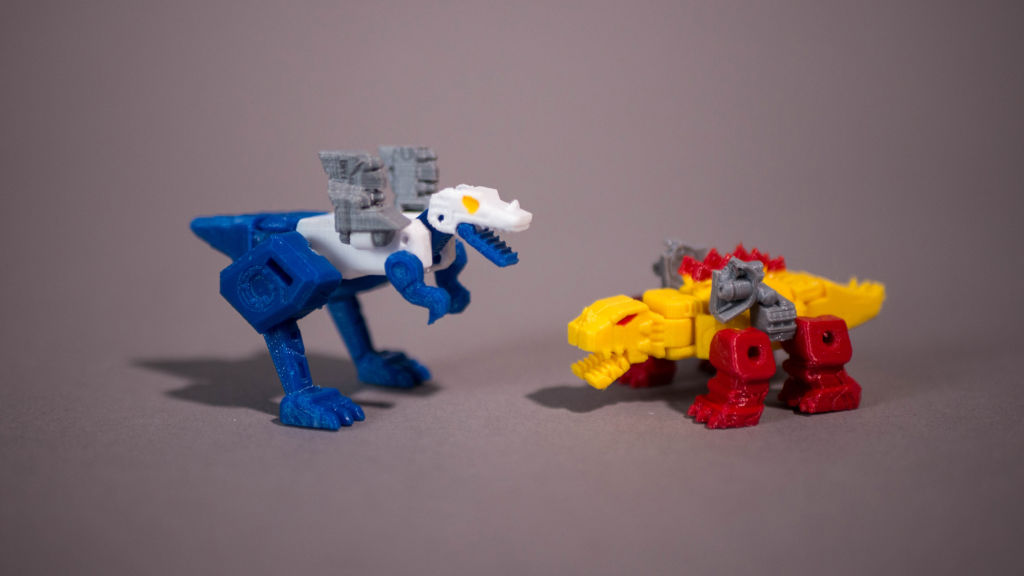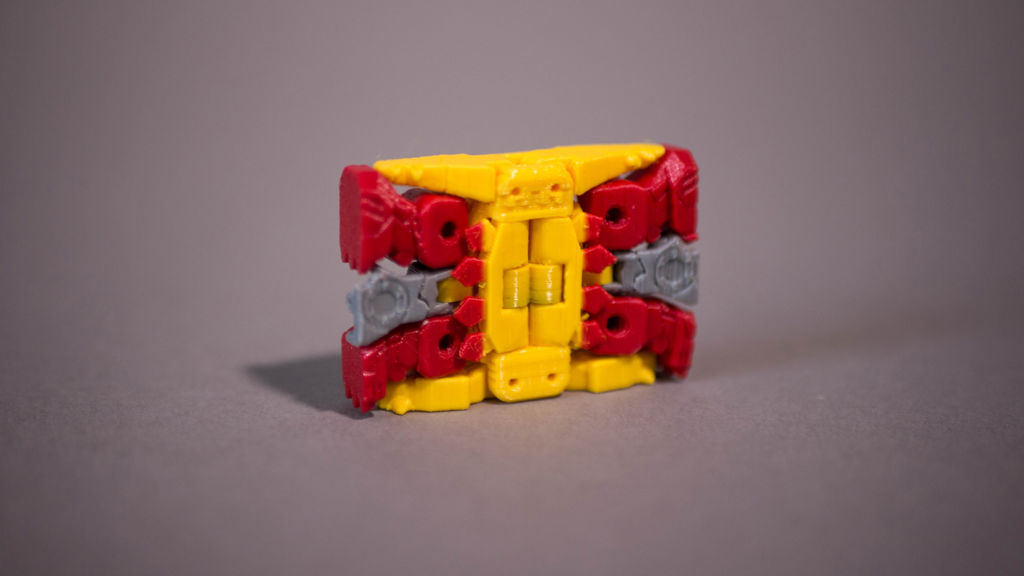 What is the aim of the project?
My main goal was to leave something behind as a part of the collectors community. Since the most important thing for us are toys I made my own.
What was the motivation?
When I was a kid I once said that I wanted to make toys that are "Made in Poland". You probably know a lot of programmers, businessmen, teachers etc. But toy designer is not a common profession. Toy designers are mainly located in USA and Japan – those are the hearts of toy industry. I've studied toy design on my own.
Additional values
The figures feature movable components and different types of articulation joints. Even though they can be changed into different modes they retain movement in their articulation points.