Okolica – social action and visual essay about Cracow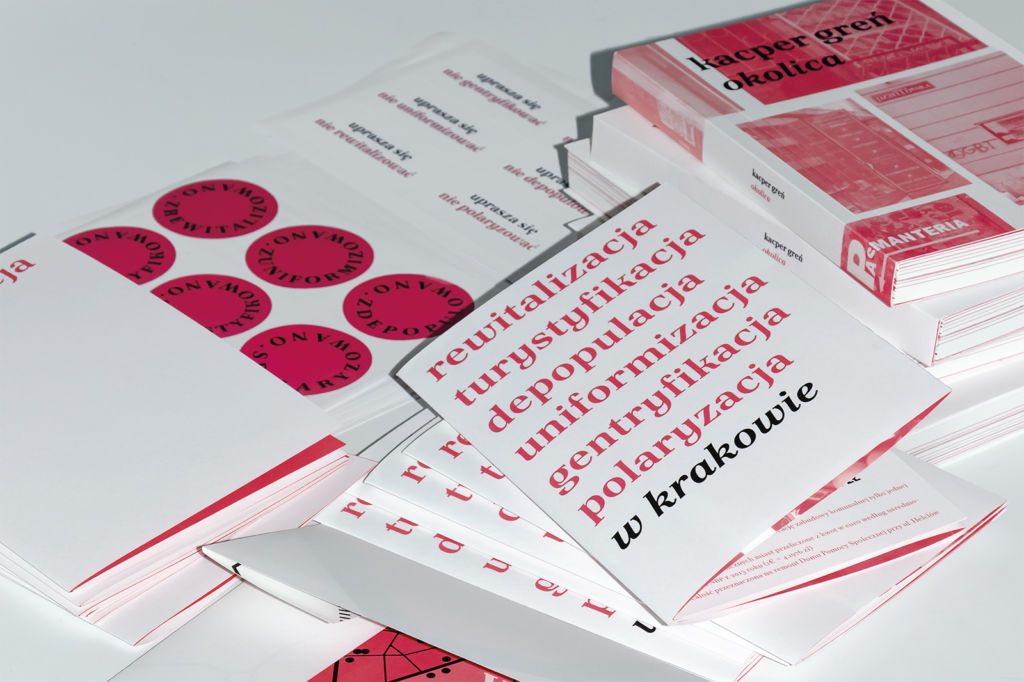 What is the project about?
What I liked to achieve with my project was to point out that the space we live in day-to-day is something worthwhile and that there is much to discover around us. My intention was also to highlight what kind of phenomenons are going on in touristically attractive cities. For these two reasons I focused on today's Cracow – my place of living.
For whom the project was created?
My project is aimed primarily to the residents of Krakow, whom I would like to encourage to collective care for the surrounding space.
What is the aim of the project?
My aim was to bring attention to the fact that we all could participate in paths of development of our neighbourhoods. Some mini-tools which can serve this matter was also something I thought about. The result is a book – visual essay – along with inserts: a dust-jacket with a map on the inside, a brochure-poster and a set of posters and stickers.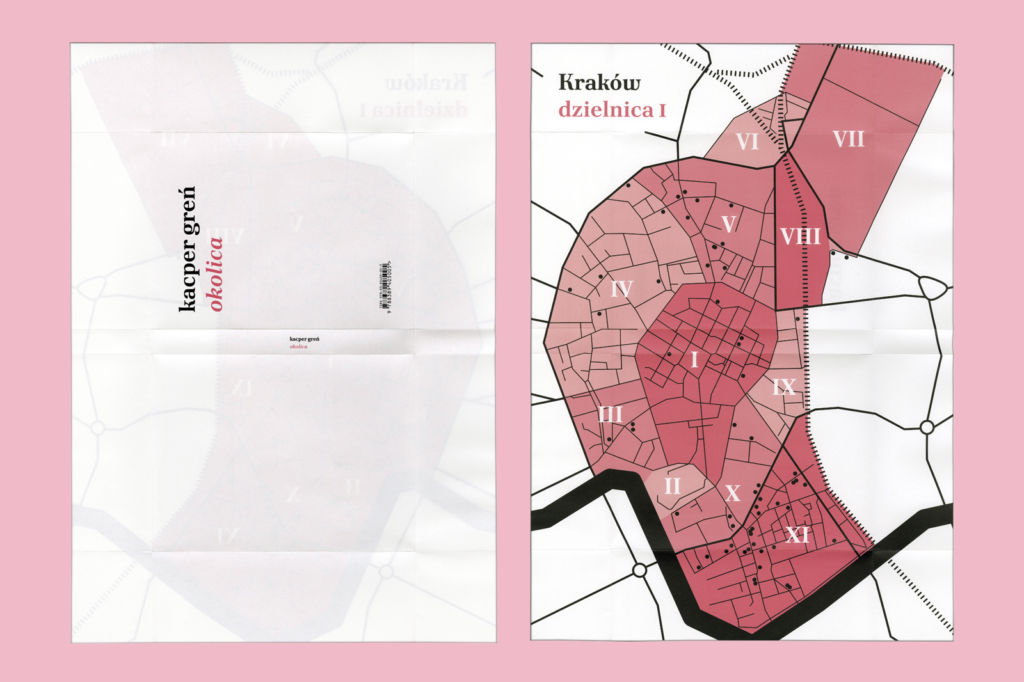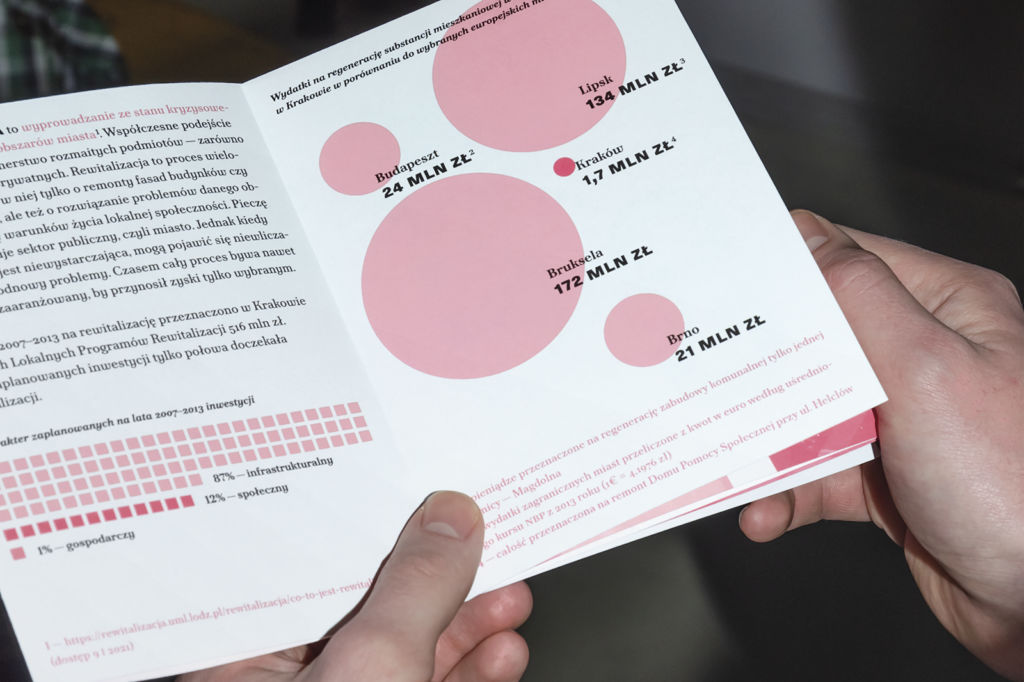 What was the motivation?
For most time I have spent in Cracow I lived in the city centre. I had an opportunity to see how gentrification works day by day, so I know that the city is currently a subject to rapid change. My intention was to show what kind of process it is, alongside with its causes and effects. The area of Cracow I took into consideration was District I (Dzielnica I) – in its borders I looked for non-gentrified but at the same time city-forming places.
Additional values
With my work I would like to broaden the meaning of a book as a medium of art. As every normal book it consists of text and images, but at the same time it enables some social actions. My idea was not only to provide some information to the reader or to expand their sensitivity, but also to provide the tools to express their feelings.