Freshness – the family of objects, designed for storing fruits and vegetables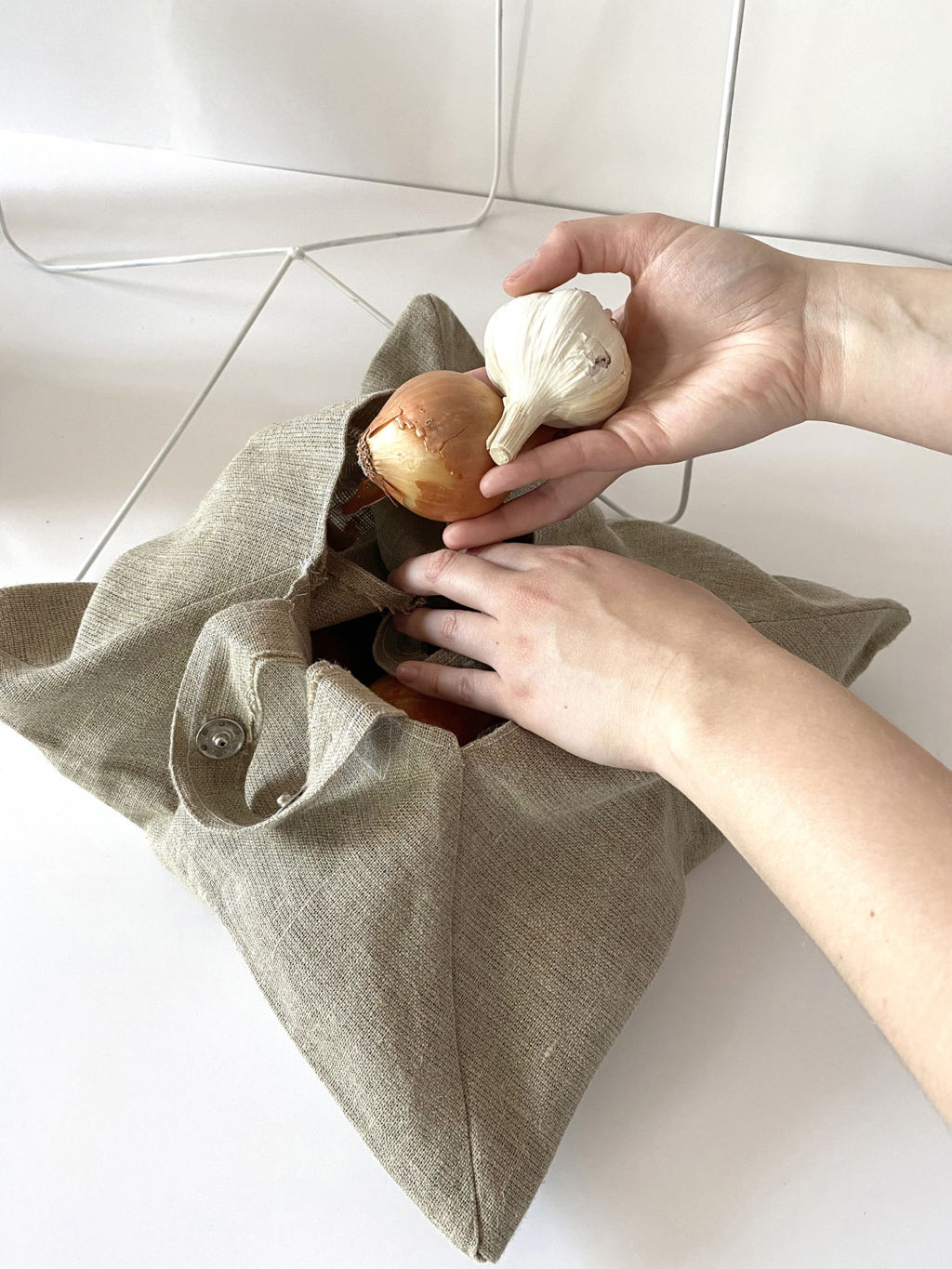 What is the project about?
The family of objects, designed for storing fruits and vegetables, responds to an issue of food waste. Designed as small, organic forms made of ceramics, textiles and metal, they provide food with the best possible conditions for prolonging its freshness. The set consists of three ceramic objects: for storing carrots and parsley, for beetroot, celery and radishes, and for cut herbs and chives. By gently immersing the vegetables in water, their freshness is prolonged, while the use of stoneware creates a moist and cool environment inside the vessel. A complement to the project is a bag and a stand. They are designed to hold apples, potatoes, onions and garlic. The use of linen helps to wick away excess moisture.
For whom the project was created?
The project was created with a 1–2 person household in mind, and thus also for a small kitchen. The set is an attractive complement to a contemporary kitchen and do not interfere with its space.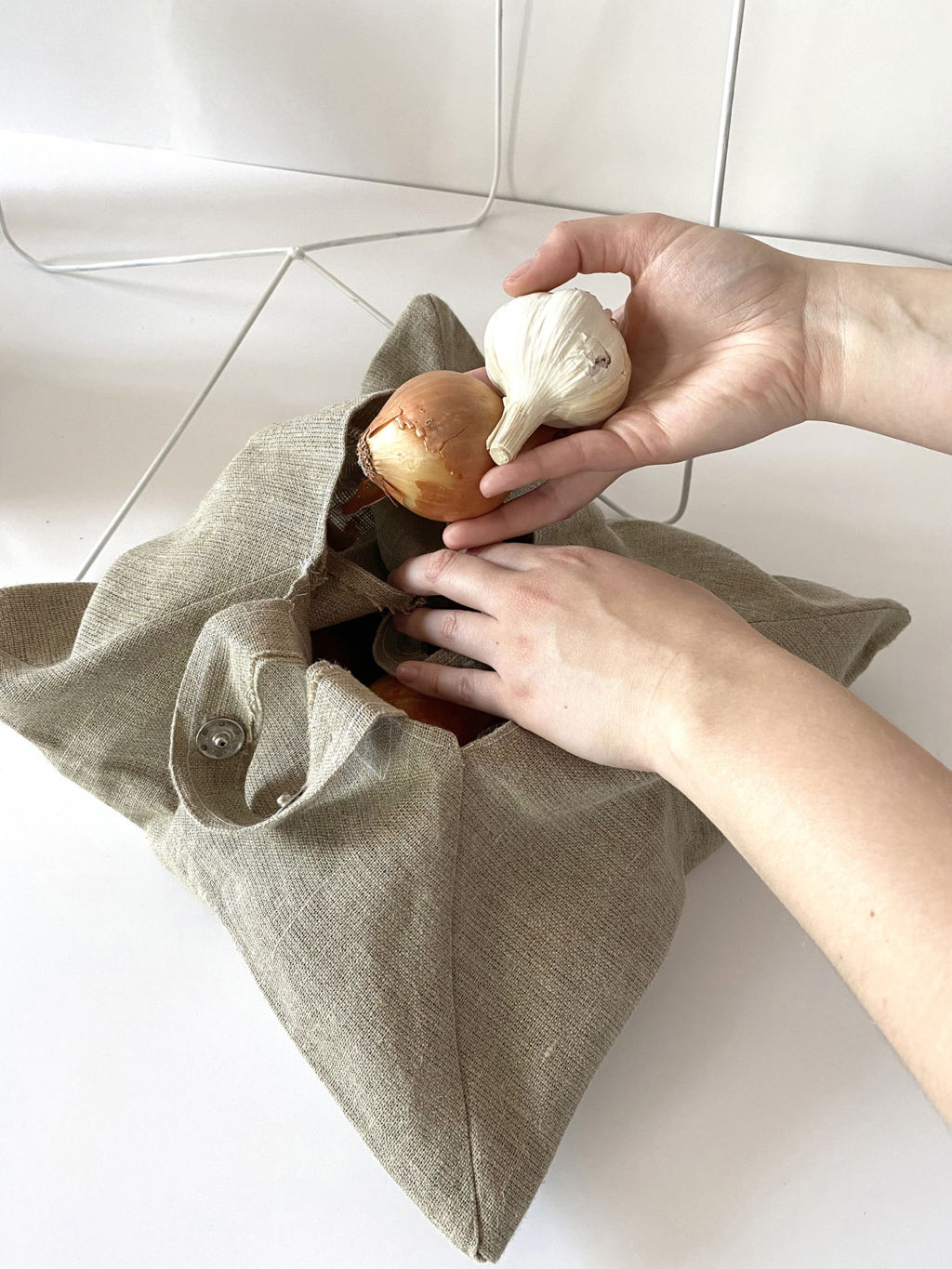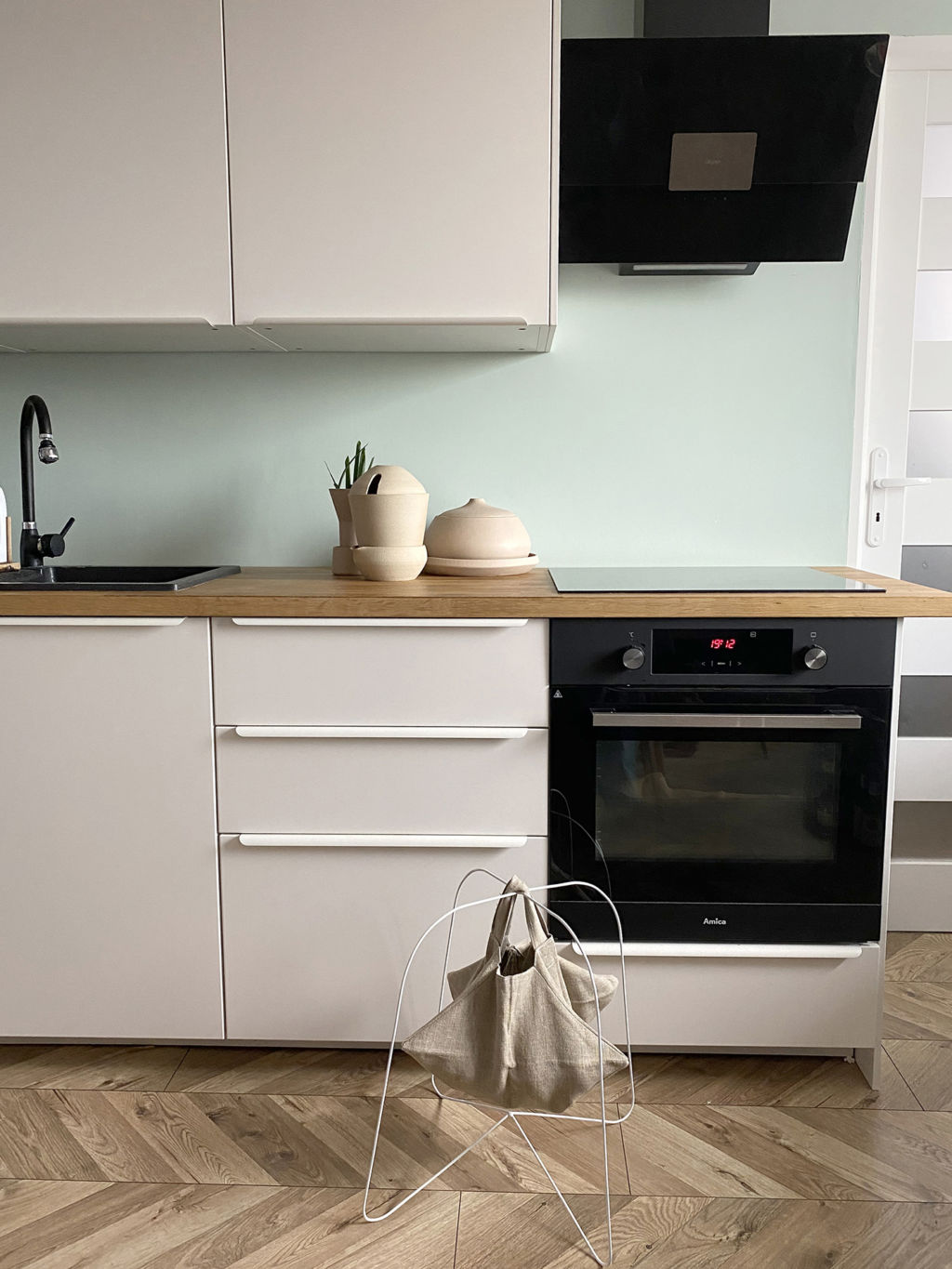 What is the aim of the project?
The main assumption of the graduation project was the division of vegetables and fruit into various categories dictated by the conditions that favour their long-term storage. The design process was based on observations of users behaviour, as well as experiments with materials, vegetables and fruits. The design also aims to protect fruits and vegetables from external influences such as dust, mould spores and from contact and damage to the surface layer. Other assumptions include, according to the needs of the species, additional hydration or drainage of excess moisture.
What was the motivation?
My main motivation to create the project was a design problem resulting from the issue of food waste, one of the main causes of which is household waste. I specified the problem based on my own observations and storage problems, as well as on the basis of alarming statistics.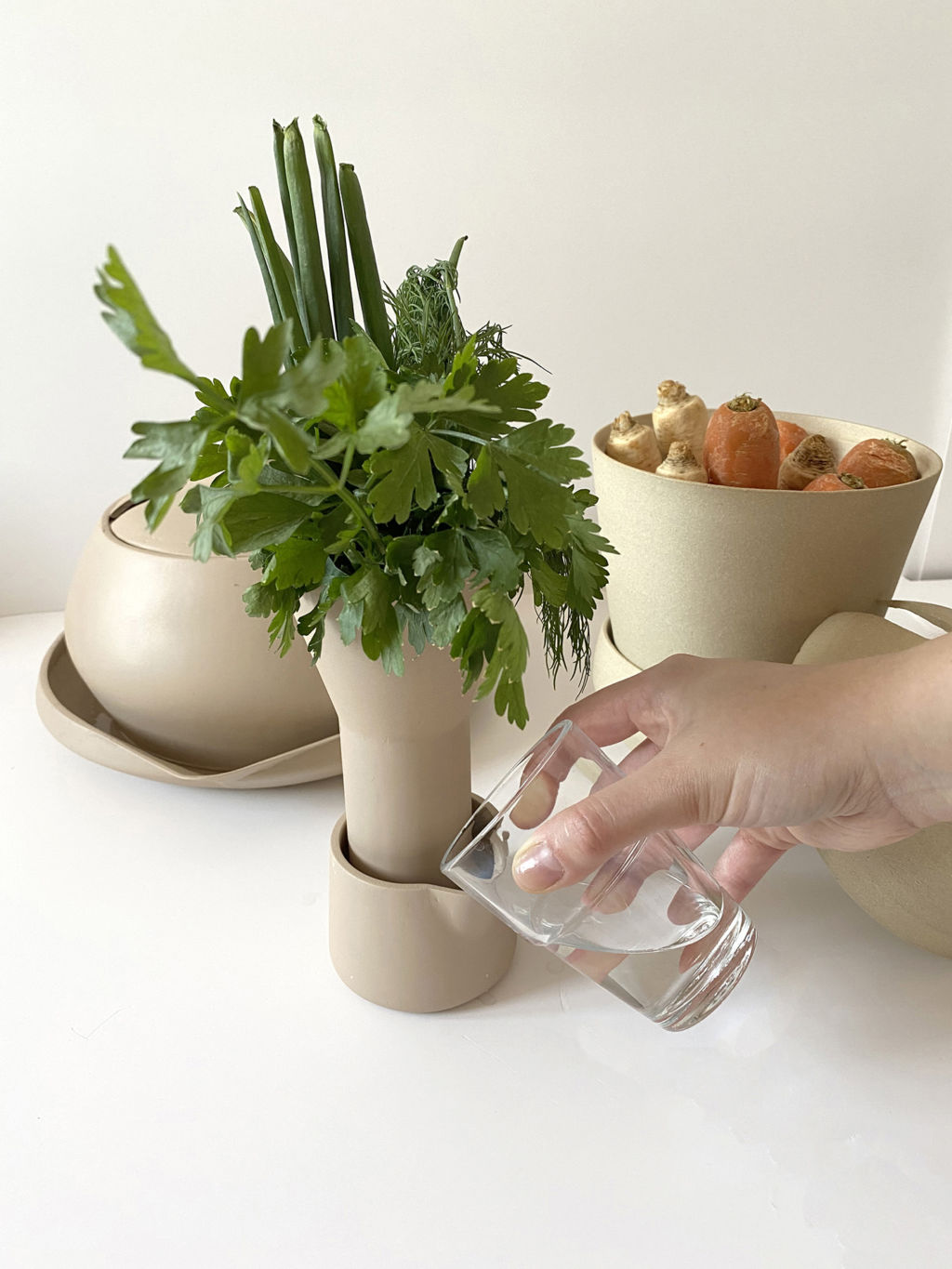 Additional values
The simple shape and small size of the objects are meant to limit the amount of products that user can buy, as well as allow free placement so as not to expose fruits and vegetables to damage from each other, leading to spoilage of them. Moreover, this selection of fruits and vegetable varieties further attracts the user to products from the local market.