Napole – an alternative guide to Krakow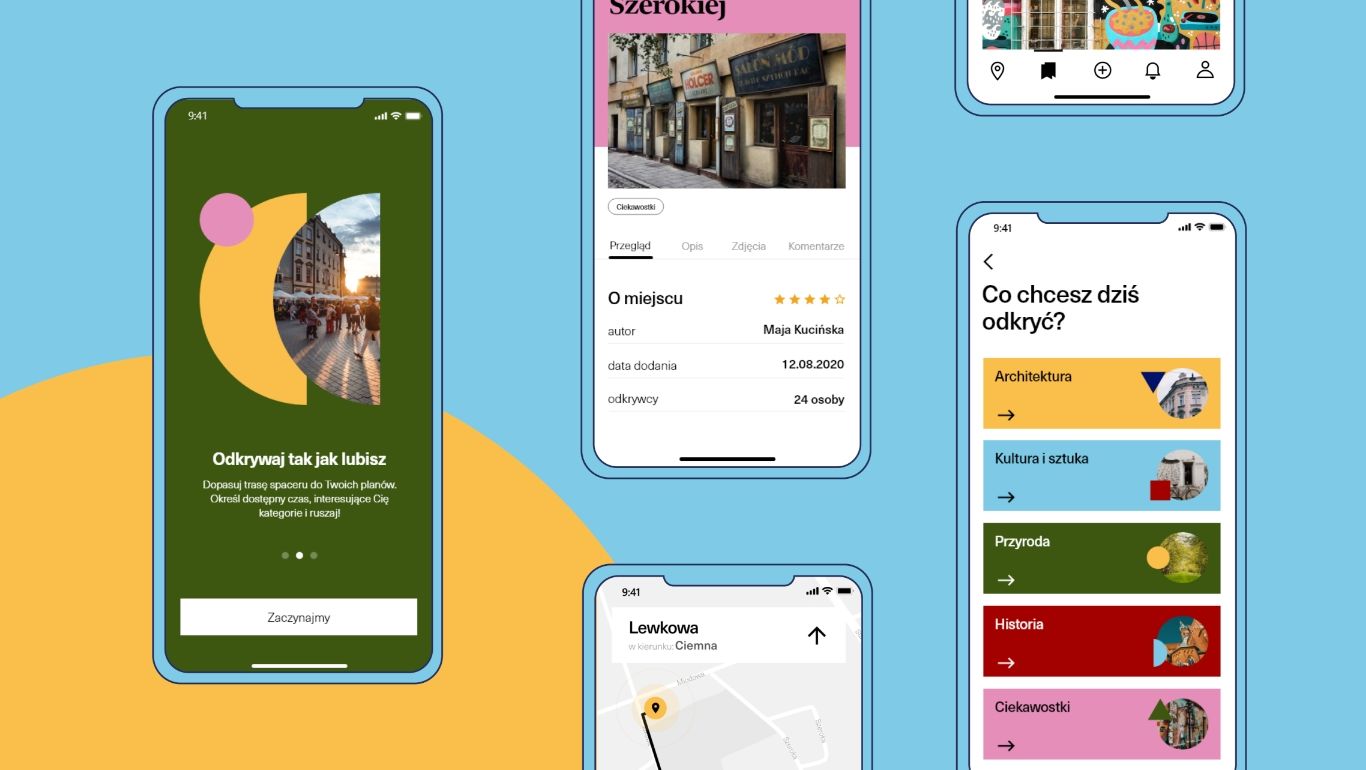 What is the project about?
The app allows you to discover and mark interesting, but not necesairly popular places in the Cracow. Basic functionality is discovering new random spots and the randomness provides a surprise element, which should encourage future exploration. The app allows users to continuously increase the base of places, but it also allows users to interact with each other, by adding opinions and photos.
For whom the project was created?
The project was created for citizens of Krakow (mainly teenagers and young adults) to encourage them to discover the city.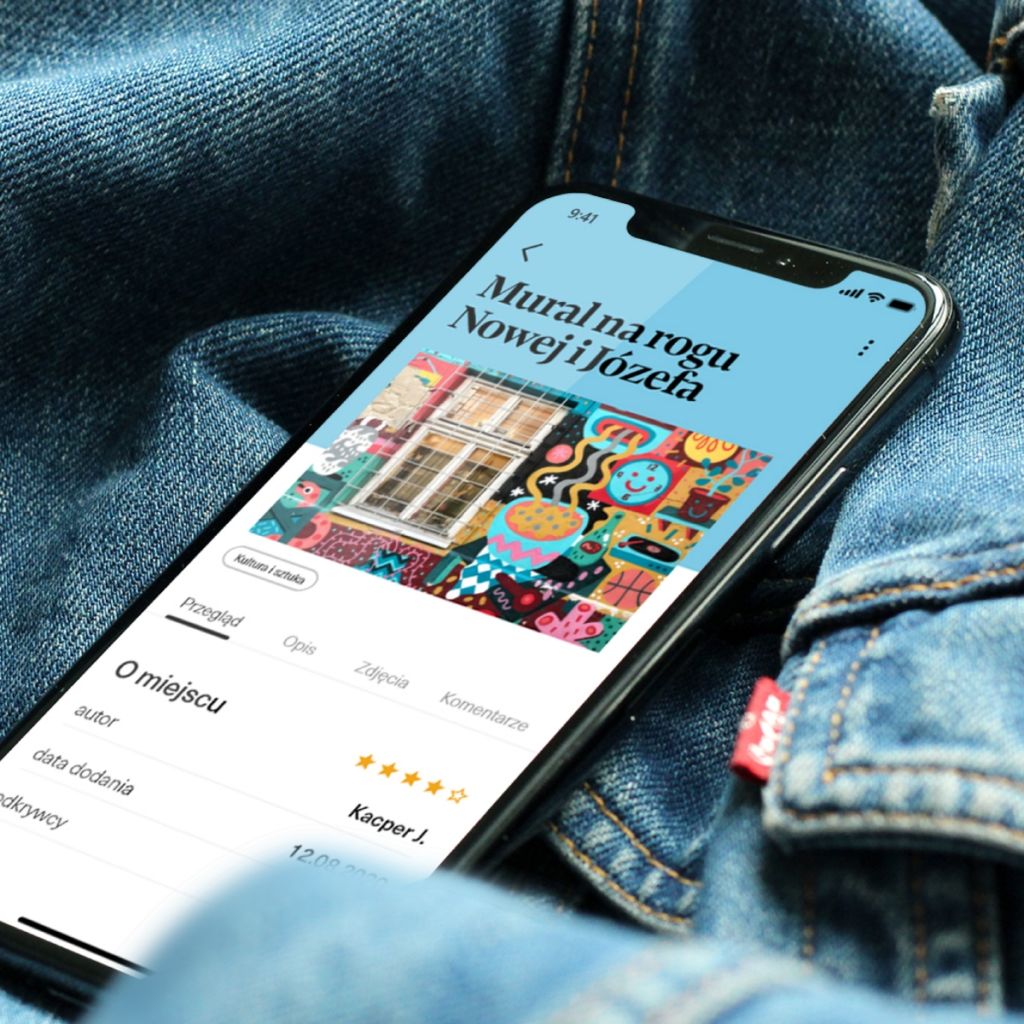 What is the aim of the project?
Our lifestyle is constantly changing, and the advent of the pandemic has highlighted some of them – we spend even more time without any movement, in front of devices' screens, which have a negative impact on their well-being and health condition. Meaning of daily, spontaneous physical activity for physical and mental health, the beneficial impact of daily walks are commonly known and they are scientifically proven. That's why the main goal of the project was to encourage young citizens of Cracow to actively discover their city. Discovering their neighbourhood might become the means of good changes, it gives an opportunity to spend time in a more active way.
What was the motivation?
One of the factors that prompted me to take up the subject of local tourism was the map project for the Kazimierz district in Krakow.The research preceding the project realized me how little I know about the neighbourhood where I live from the beginning of my studies. This prompted me to reflect on the subject further attitude of residents to the city and drew attention to how often the closest area is not perceived by them as an attractive tourist destination. The advent of the pandemic strengthened the final decision.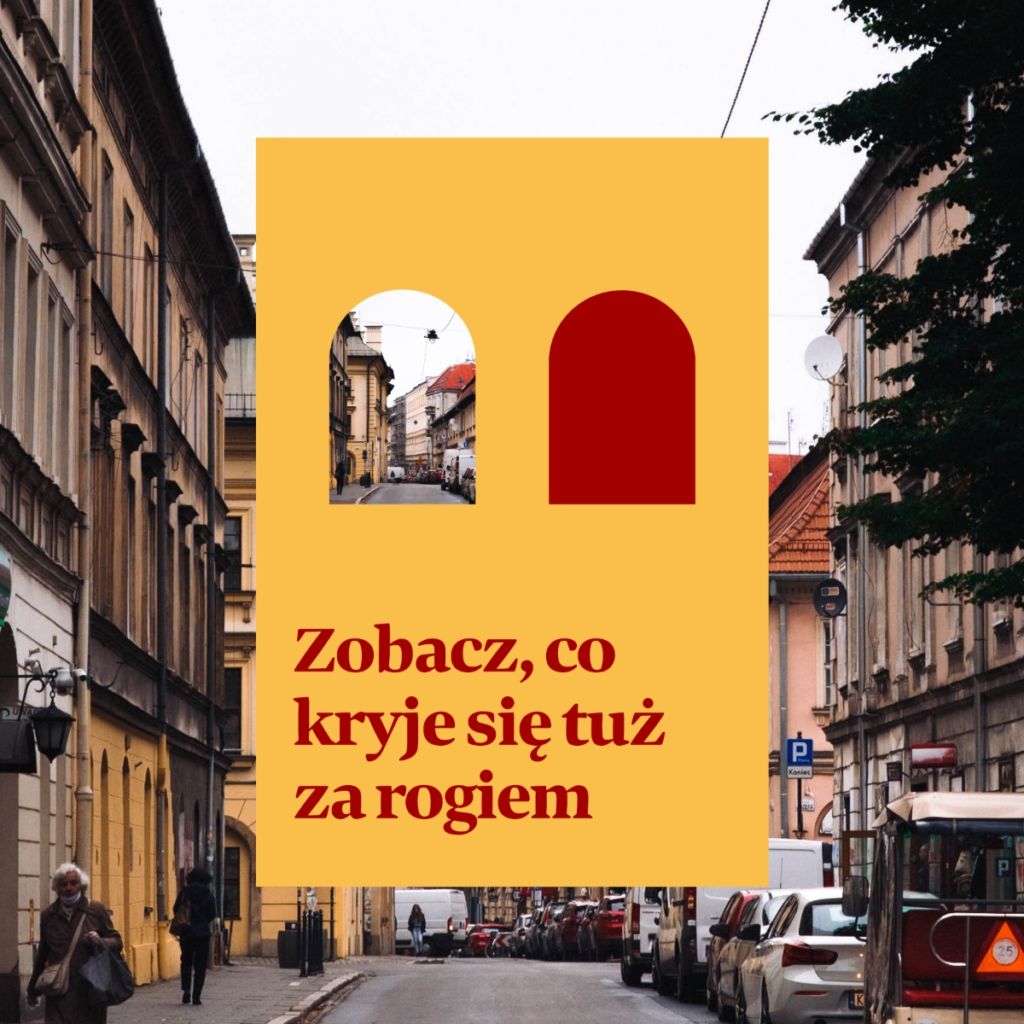 Additional values
The basic version of the application assumes the possibility of discovering and marking interesting places on the map of Krakow. In the future, the application could be expanded with additional functionalities, e.g. connecting with friends' accounts or introducing gamification elements. The solution was designed with Cracow in mind, but the concept is very generic, so it can be implemented in many different places.