Visit without barriers
PL, University of Arts in Poznań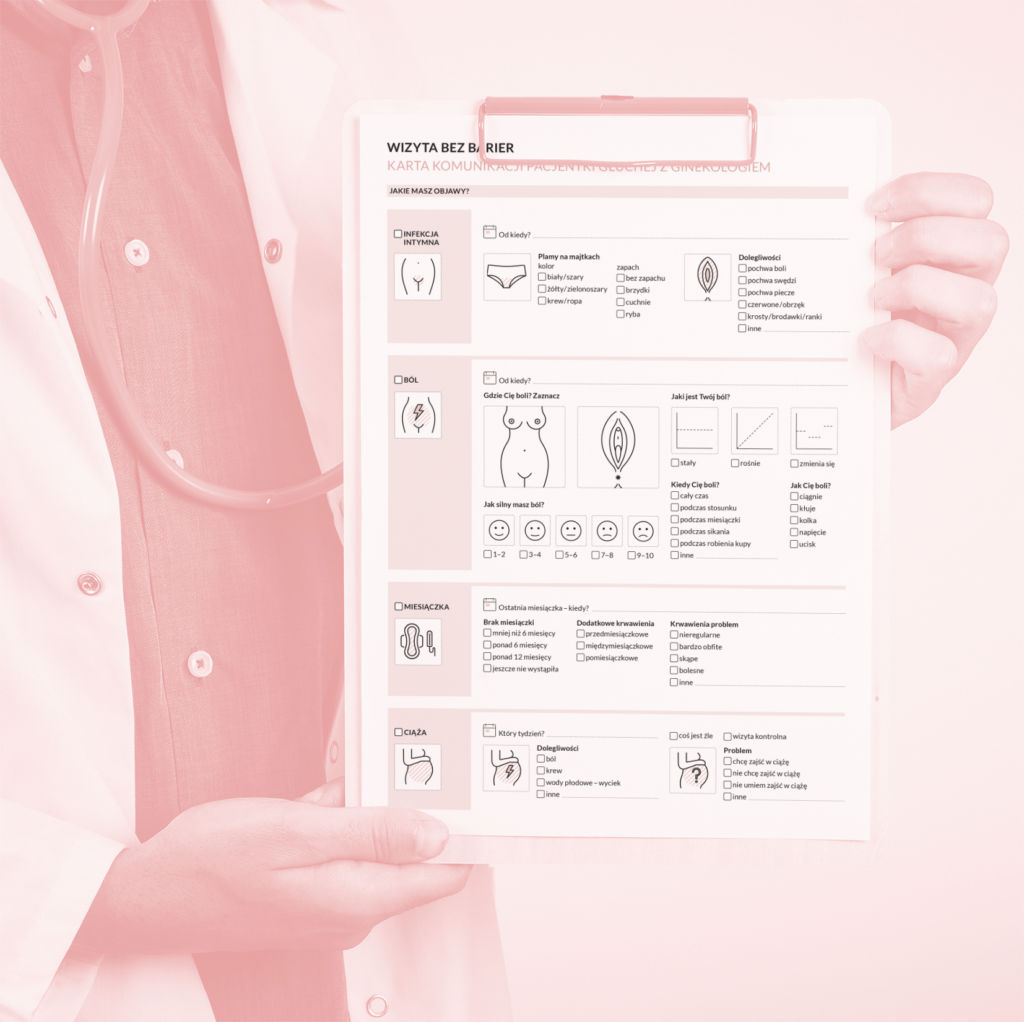 What is the project about?
Visit without barriers is a card supporting communication between a deaf patient and a gynecologist.
For whom the project was created?
Project was created for all hearing impaired women.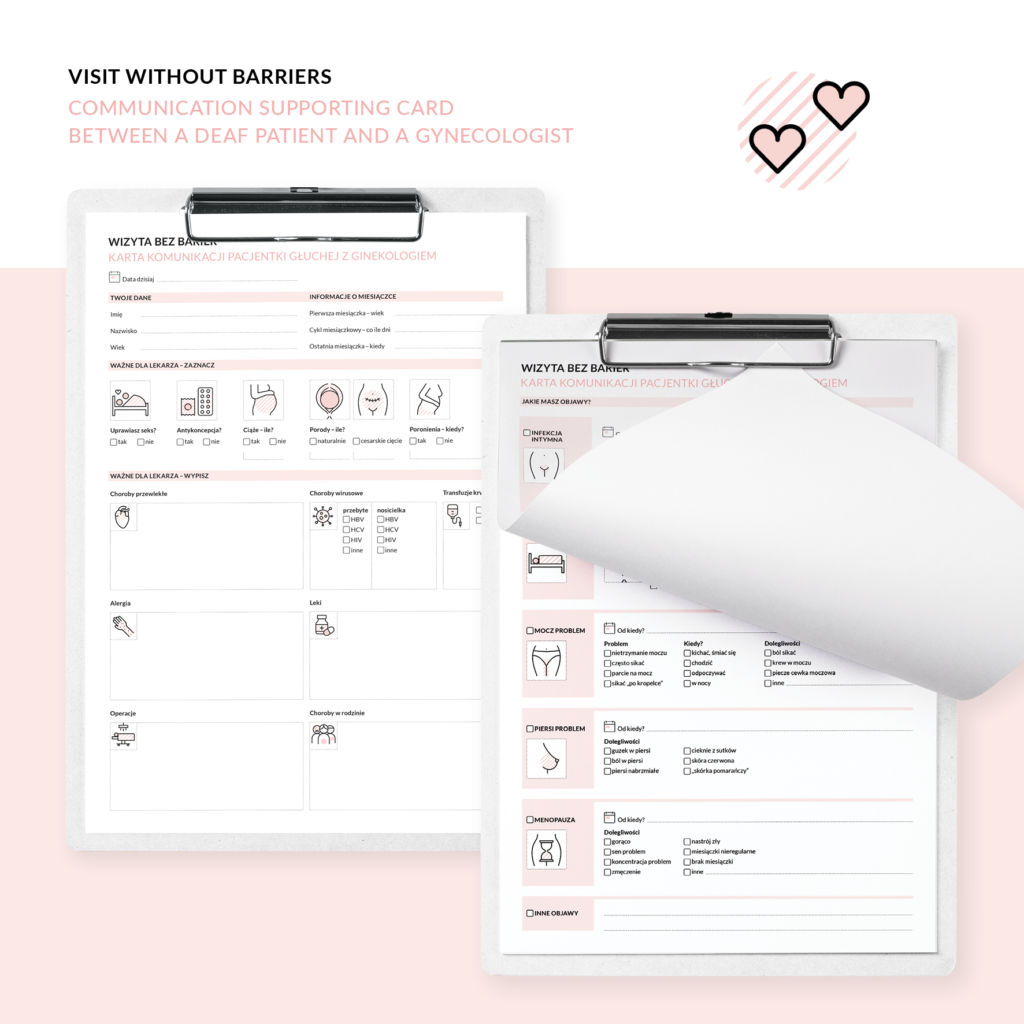 What is the aim of the project?
The aim of the project was to make it easier for women with hearing impairments to visit a gynecologist on their own (without an interpreter), so that they feel comfortable and can easily communicate with the doctor.
What was the motivation?
I wanted to support these women so that they would not have to feel any additional fear of the visit. I wanted to find a simple and accessible solution to this problem.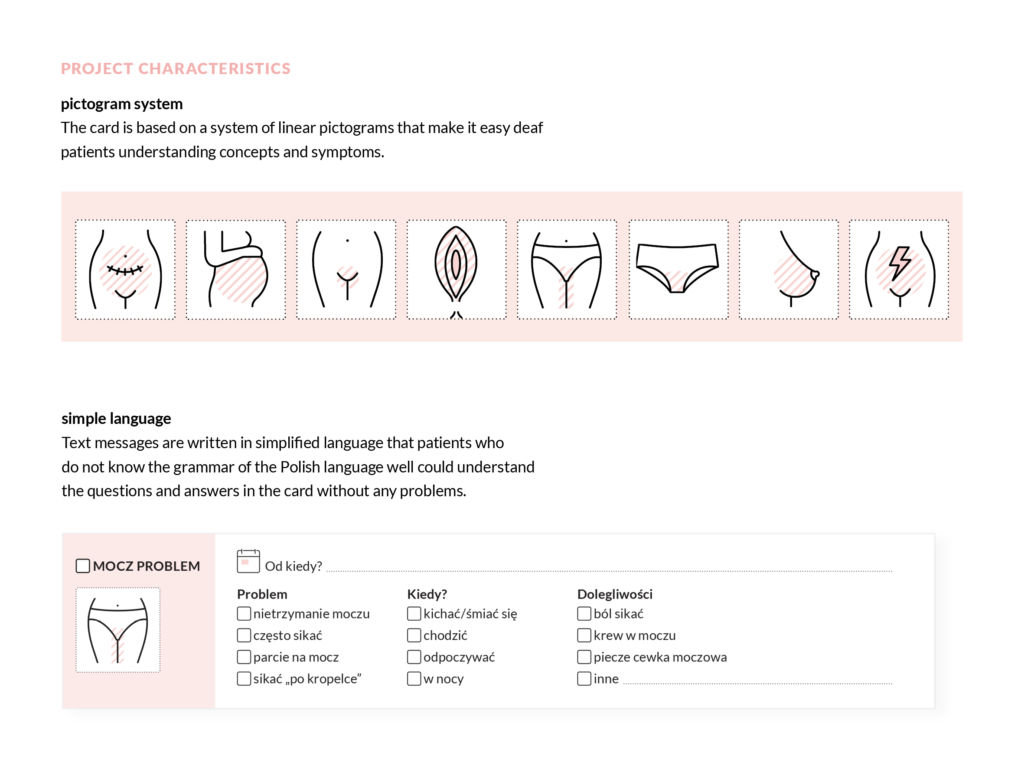 Additional values
1. Easy to implement due to relatively low printing costs.
2. Easily available – both on websites as PDF file for downloading and printing, as well as in every medical clinic.
3. Potential to be expanded in the future with additional communication cards for deaf patients for visits to doctors of other specializations which could be a systemic solution to the problem.