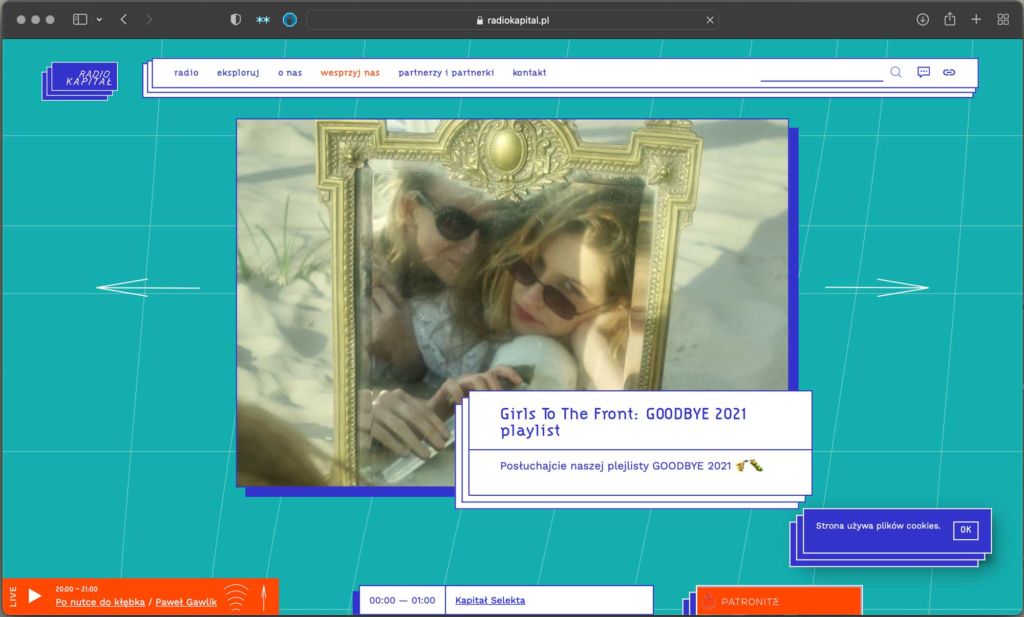 What is the project about?
Website of the first community radio in Poland – online Radio Kapitał. On the website, you can listen to live radio and archival broadcast episodes. You can also explore the archive by musical genre or theme.
For whom the project was created
Radio Kapitał is a community and grassroots project – it was born out of the need to create an independent station, allowing people to express their own opinion. Radio Kapitał started broadcasting in June 2019 and my graphic design website was launched in March 2020 – I am a member of the radio station and also the designer of its graphic identity from the very beginning.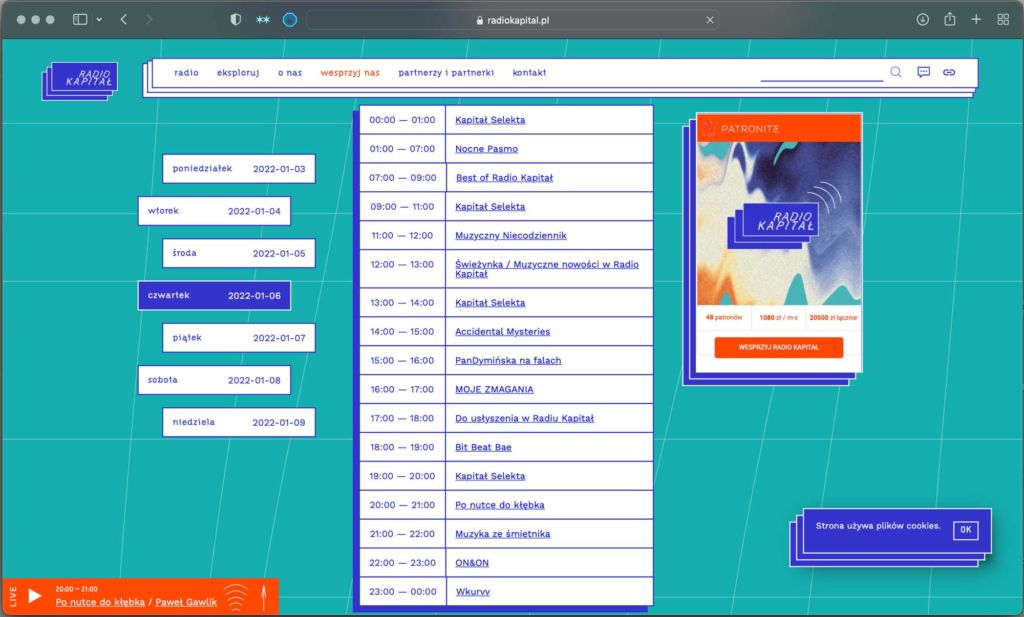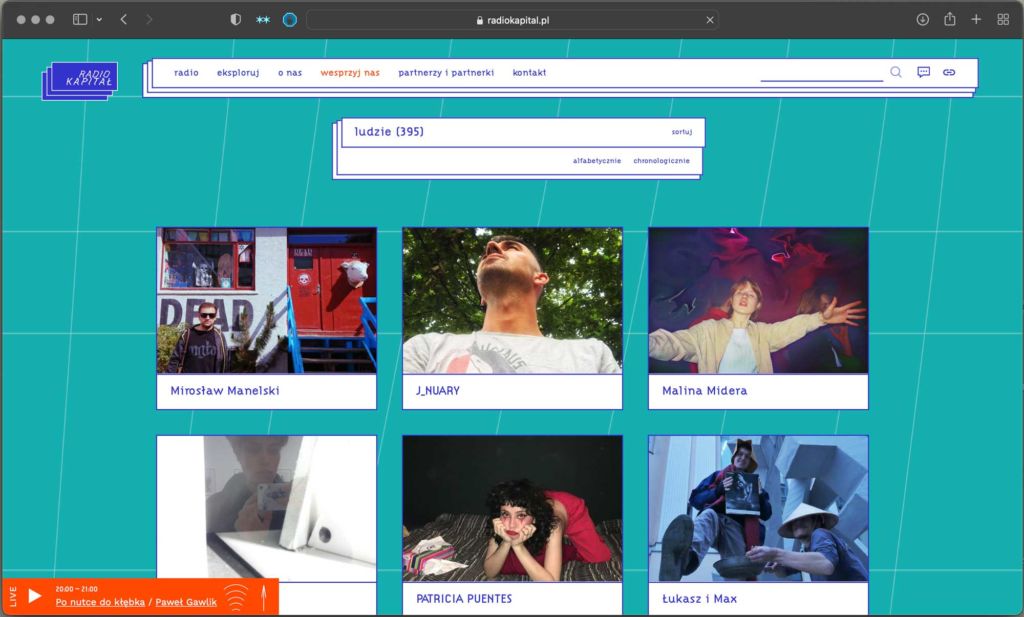 What is the aim of the project?
I wanted to create a "non-serious" and friendly atmosphere for radio listeners, while maintaining the functionality of the website.
What was the motivation?
Radio membership is open to anyone with a desire to share their discoveries in a non-commercial way – this rang particularly true to me from day one. Personally, I was interested in creating a website design because I had never done it before – it was quite a challenge for me.
Additional values
It seems to me that, especially in the face of the pandemic, radio has become a vital platform for the exchange of ideas, and quite simply – support. We could not have predicted this in June 2019, but those were the circumstances when we launched the site in March 2020.