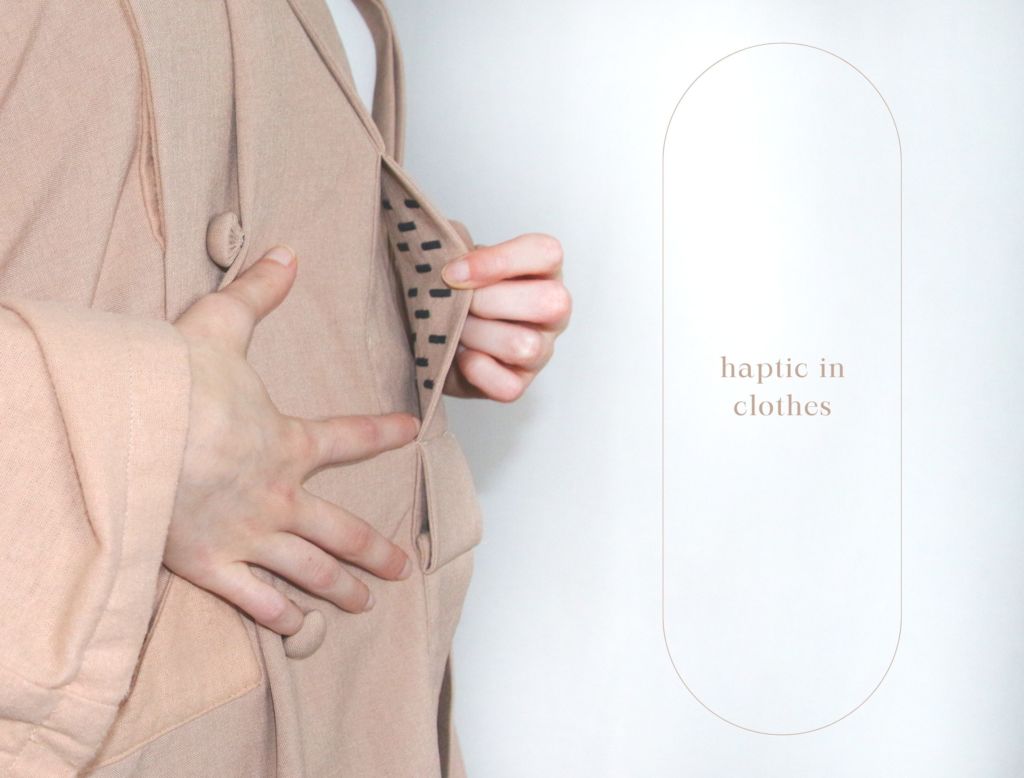 What is the project about?
Clothing is, next to physical contact with another person, an element of our life with which we constantly experience tactile sensations. That is why I decided that the aim was to create a system of controlled and comfortable haptic experiences that would relieve negative emotional tensions. Additionally, I decided that the garment would be used at home, i.e. in a place where we should feel safe and comfortable.
For whom the project was created?
The target group are women from the Z generation. Statistically, in this group, the awareness of the problem is growing the most, and this group is also struggling with this problem. Besides, they want to learn to eliminate its effects.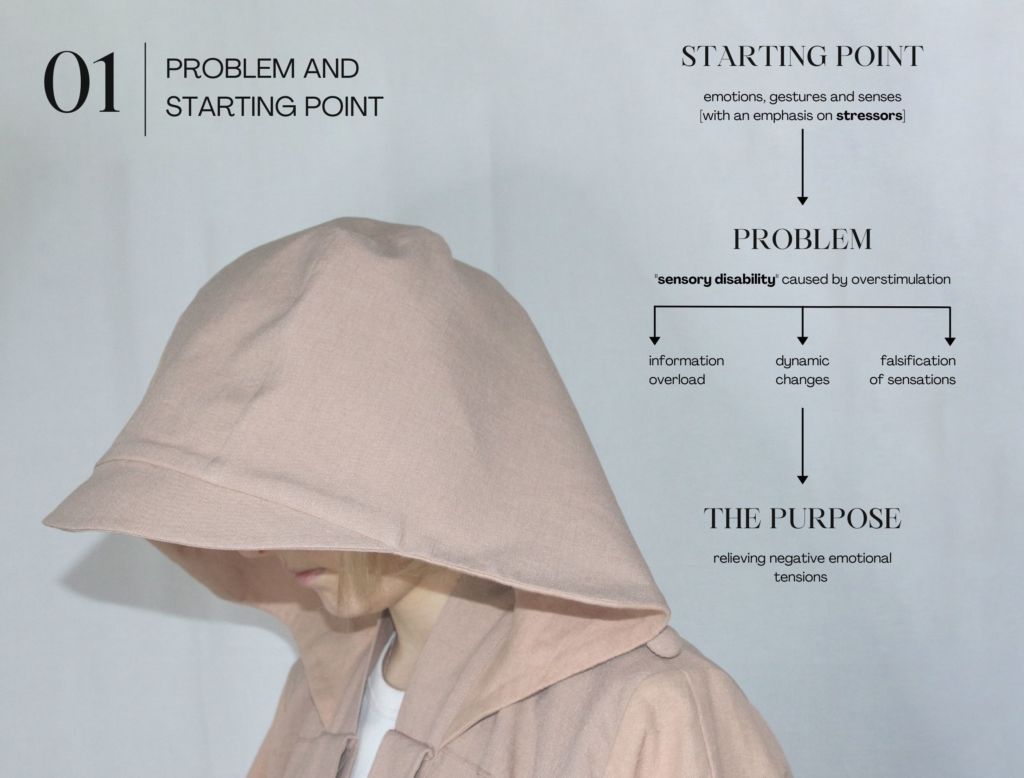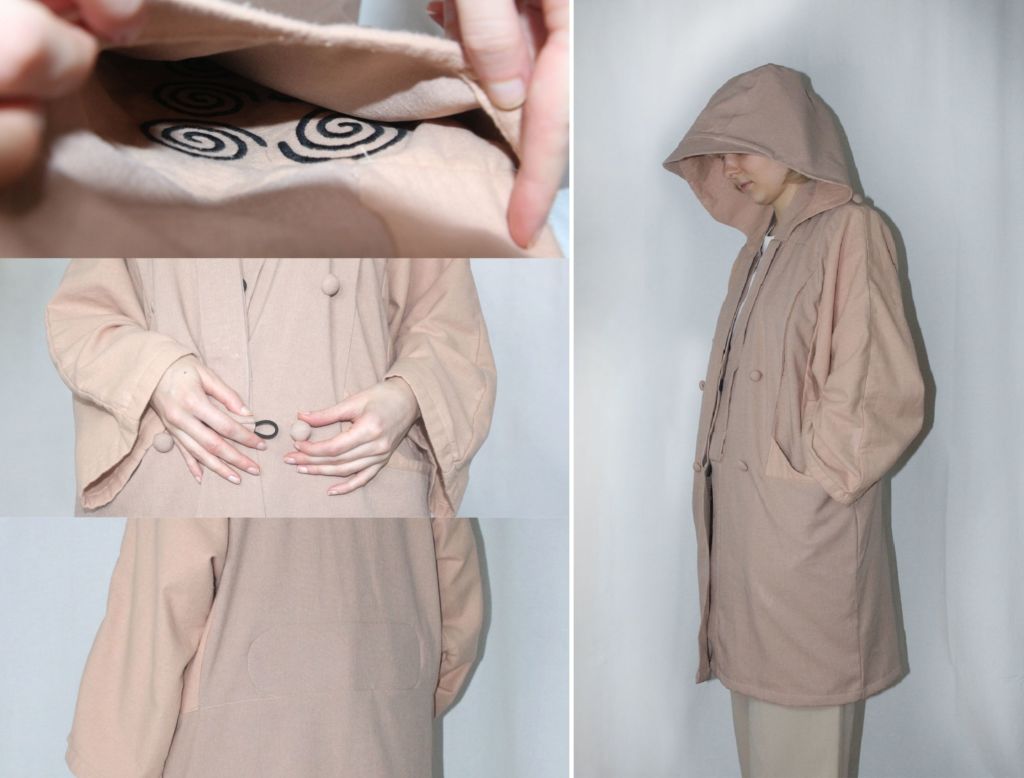 What is the aim of the project?
The project allows you to get to know yourself, learn how to react to stimuli and emotions. The solution also helps to understand how important it is to understand our body. Nevertheless, the entire garment is in its expression a potentially ordinary piece of clothing. It doesn't stigmatize, embarrass, or lead to discomfort. It just helps.
What was the motivation?
The inspiration for the project was human sensitivity to the senses, gestures and behaviors directly related to body language. I have noticed the problem of "sensory disability". Now we are experiencing an overstimulating and falsifying experience that leads to confusion and emotional tension. This solution helps a person experience peace and comfort. As a stressed society, we accumulate negative emotions and have a problem with unloading them.
Additional values
The great advantage is that the functional elements appearing on the surface of the garment can be used in other solutions. Not only in clothes. I treated this project as an experiment. I was working with the matter we use in the production of clothes. I analyzed the physical, mental, and chemical effects on the human body. I am currently working on creating an optimal solution for other social groups, especially children. The great advantage is that the design is an excuse for further consideration of haptics in clothing. Currently, this is not a subject that is being discussed on a larger scale. I am trying to broaden my research to create an optimal set of touch paths and forms. I want to help people to cope with negative emotions that we have recently had an abundance of.