MeleMai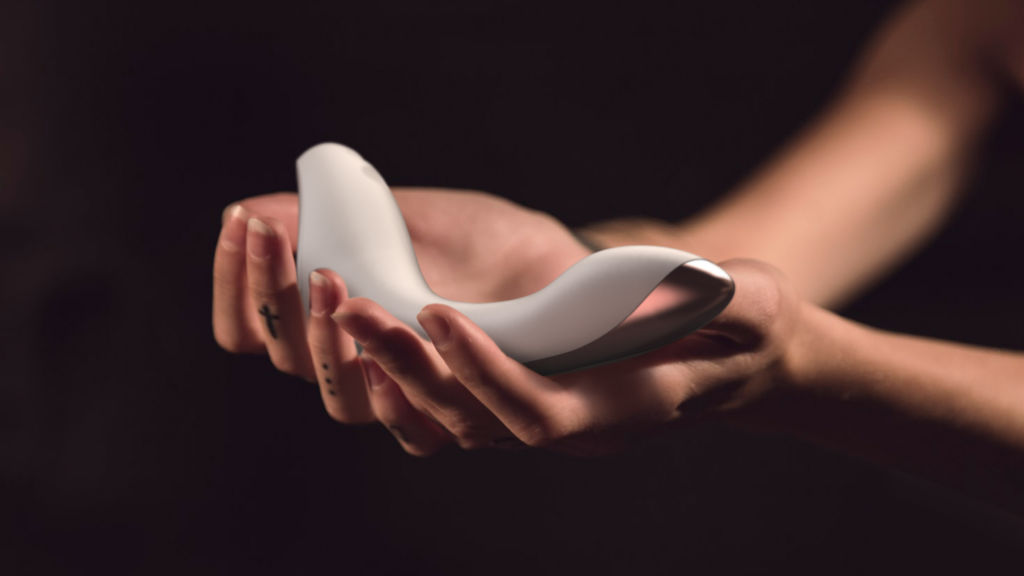 What is the project about?
MeleMai is a way to encourage women to use the thermal method of contraception and to introduce it to the 21st century. Its aim is to improve the quality of life, especially the intimate one of women and their partners. The design consists of several elements. The first one is a device that combines an erotic toy and an ovulation thermometer. The second part of the project is an mobile app that records the measurements of basal body temperature taken by the main device. The purpose of the app is to compile the data – as well as enable the user to enter other symptoms easily. The final important element of the design is the charging case. It allows a discreet storage of the device and travelling with it.
For whom the project was created?
Sex is definitely associated with having children. We can divide people into those who want to have children and those who don't. My project is dedicated to both groups. The main target group are the couples who struggle to have a child and the women who are looking for a healthy, reliable and organic contraceptive method. MeleMai is also dedicated to women who want to enjoy their sexlife. Orgasms boost women's fertility and well-being. It helps with headaches and period cramps. Women masturbation is stigmatized and it shouldn't be. Having a toy helps women to get to know her body, needs and boundaries. For women it is harder to orgasm and without this knowledge it is almost impossible.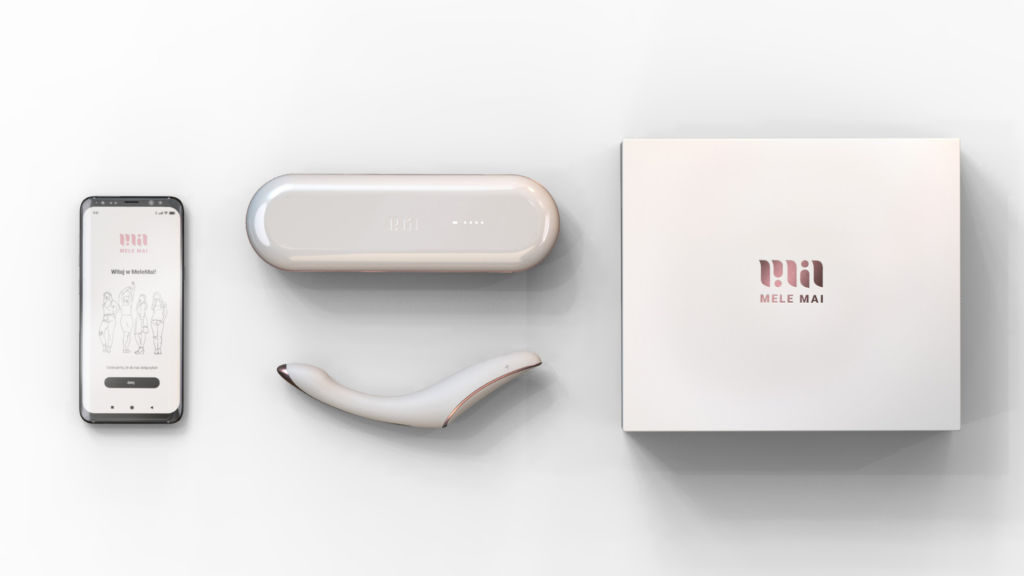 What is the aim of the project?
MeleMai project concerns a multi functional device which supports the thermal method of contraception. Its aim is to improve the quality of life, especially the intimate one of women and their partners. It works on many levels. MeleMai helps women to discover how their bodies function and what brings them pleasure and joy. MeleMai also make easier to determine when women is fertile and when she is not. A lot of couples struggle to conceive for a long time. For them sex can be stressful and boring. This may affects badly both women's and men's fertility. MeleMai helps those couples to predict when women will be fertile. It can also bring fun and spice to the bedroom and make sex less repetitive.
What was the motivation?
Erotic nature of the project is deliberate. Both for men and women, couples and singles, sex is a very important part of life. It makes people happy, brings them together, is a way to build long-lasting bonds between humans and has a good effect on the human psyche. This project is my way to give potential users a new way to strengthen partnerships and engage a man. My project helps a woman get to know her own body which may enhance better communication between partners.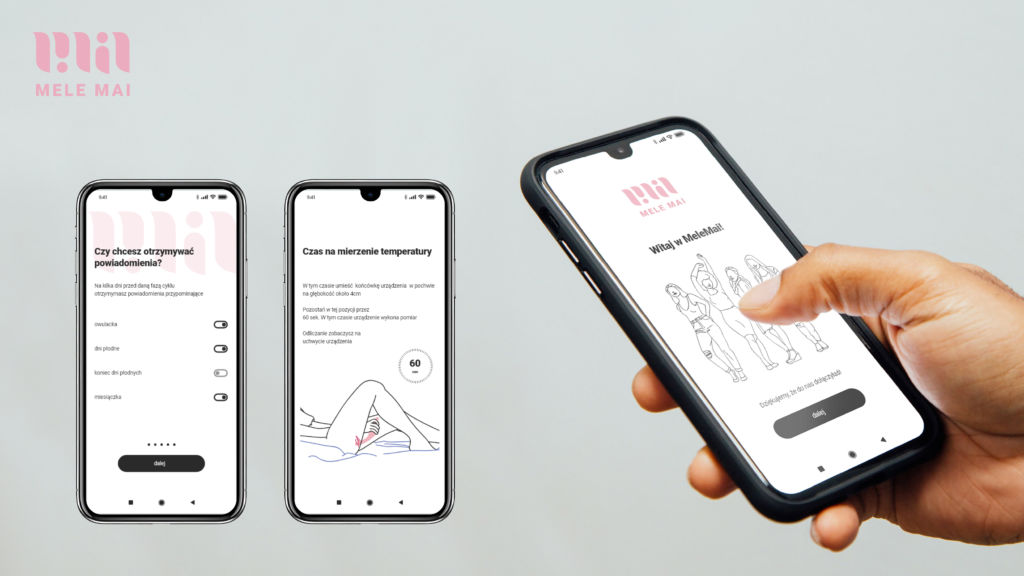 Additional values
Most methods of contraception we have nowadays aren't ideal. A lot of women at some point of their lives use hormonal methods of preventing pregnancy. That may be harmful to their health and well-being. It is also not ecological since all the waste it produces in boxes and tablet blisters. Vastly used condoms are bad to our environment too. Thermal method of contraception is difficult to use but MeleMai makes it so much easier. By encouraging women to use natural method of contraception, my project helps environment and women's general well-being.