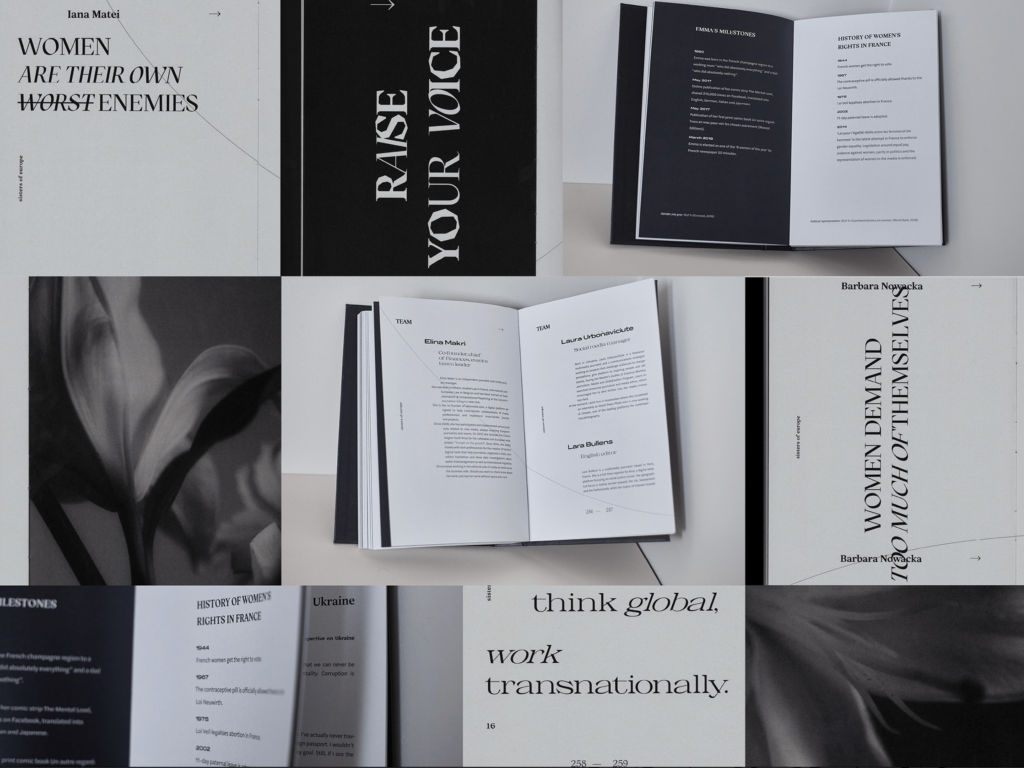 What is the project about?
The project is a translation of seventeen interviews, seventeen women from all over Europe, into a paper version. The book deals with the stories of women who are very different: some are astronauts, others work in the mine, but they always have one thing in common – the will to bring about change.
For whom the project was created?
The project was created by a group of activists – Sisters Of Europe. The book is aimed at every person in the world, its aim is to raise awareness and educate. Each person can get something out of it for himself and the world.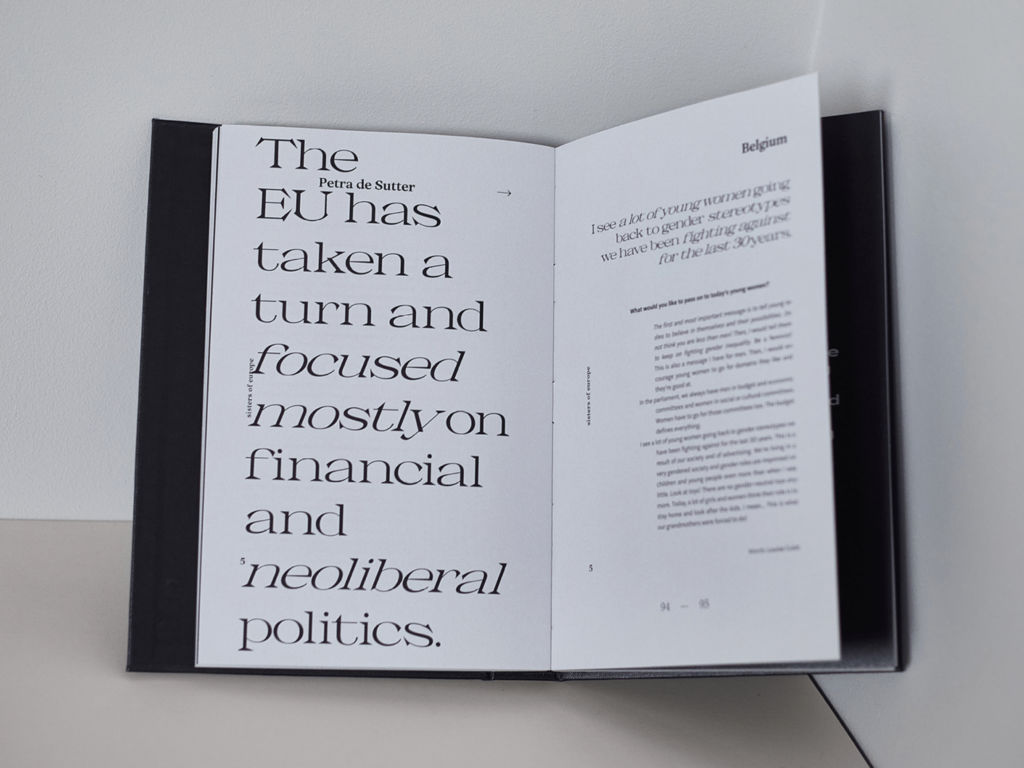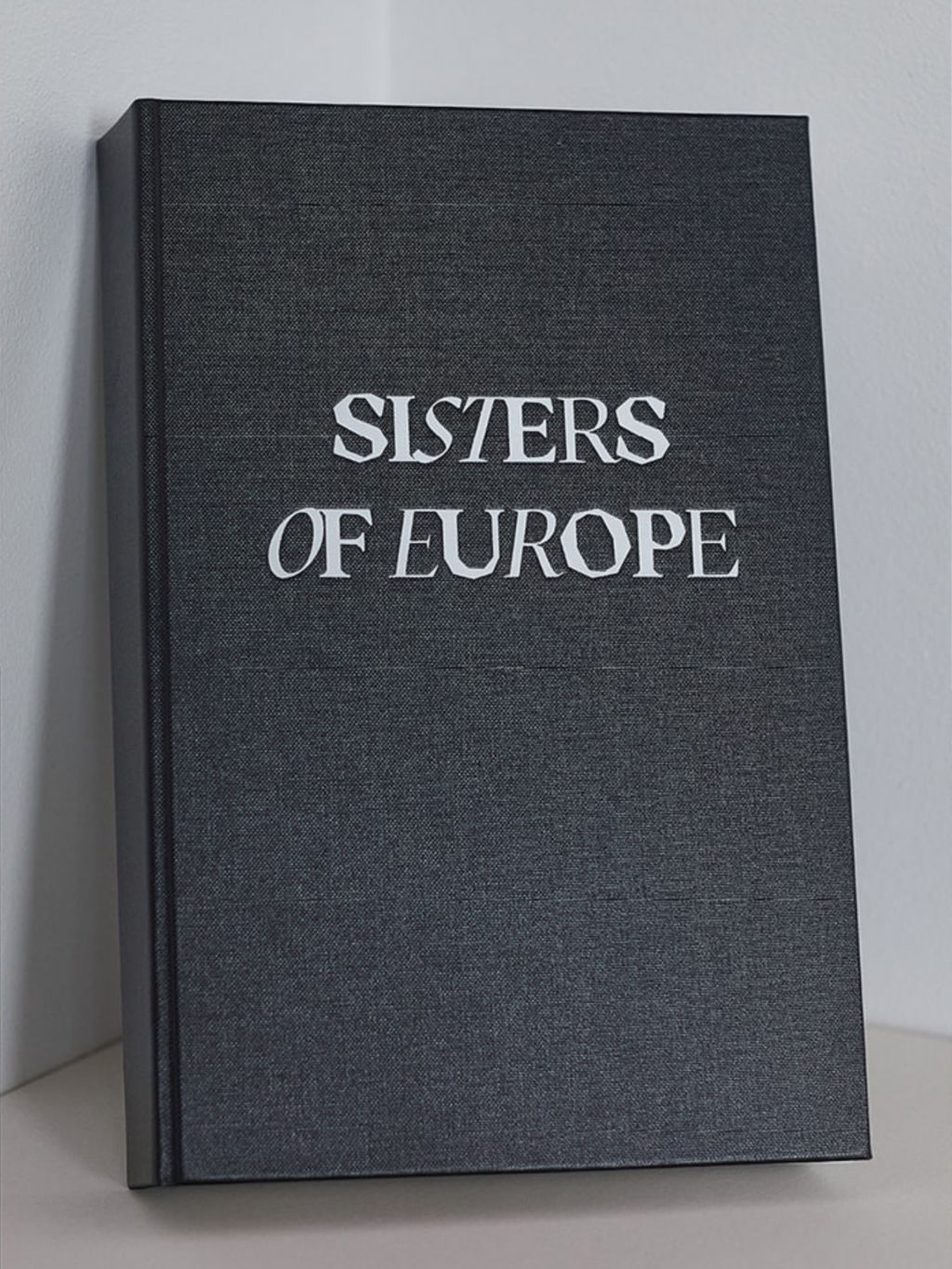 What is the aim of the project?
The design process is finding the golden mean in design. On the one hand, I wanted a visually interesting form of the project, a bit of madness – on the other hand, that women's stories should be clearly presented, because they play the first role here. I believe that I have managed to find a balance between the two issues and thus solved the problem.
What was the motivation?
Feminism.
Additional values
The aim of the publishing house is to educate people – not only as a book. Animations may appear in public space, drawing attention to the problems of women in the world.