Support for the treatment of adolescent idiopathic scoliosis by shaping orthoses using 3D printing technology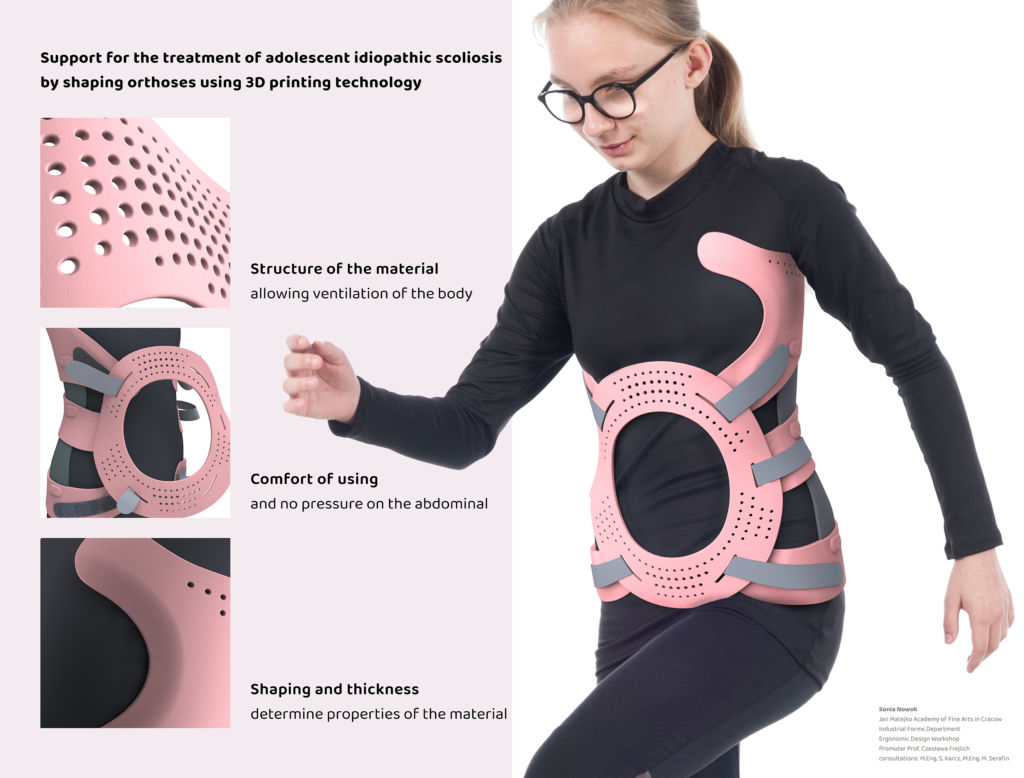 What is the project about?
It is a conception of using modern 3D printing technology in shaping orthoses. The project is dedicated to the conservative treatment of spinal curvature. Adolescent idiopathic scoliosis is a three-plane deformity. The orthosis' scheme of action is based on pressure, elongation and derotation. Through its shape, it provoke the spine to return to its proper position.
For whom the project was created?
Adolescent idiopathic scoliosis manifests itself most commonly in girls during puberty and the project is directed exactly for them. Their daily problems are mainly health-related, but also psycho-social, because they feel uncomfortable and unattractive.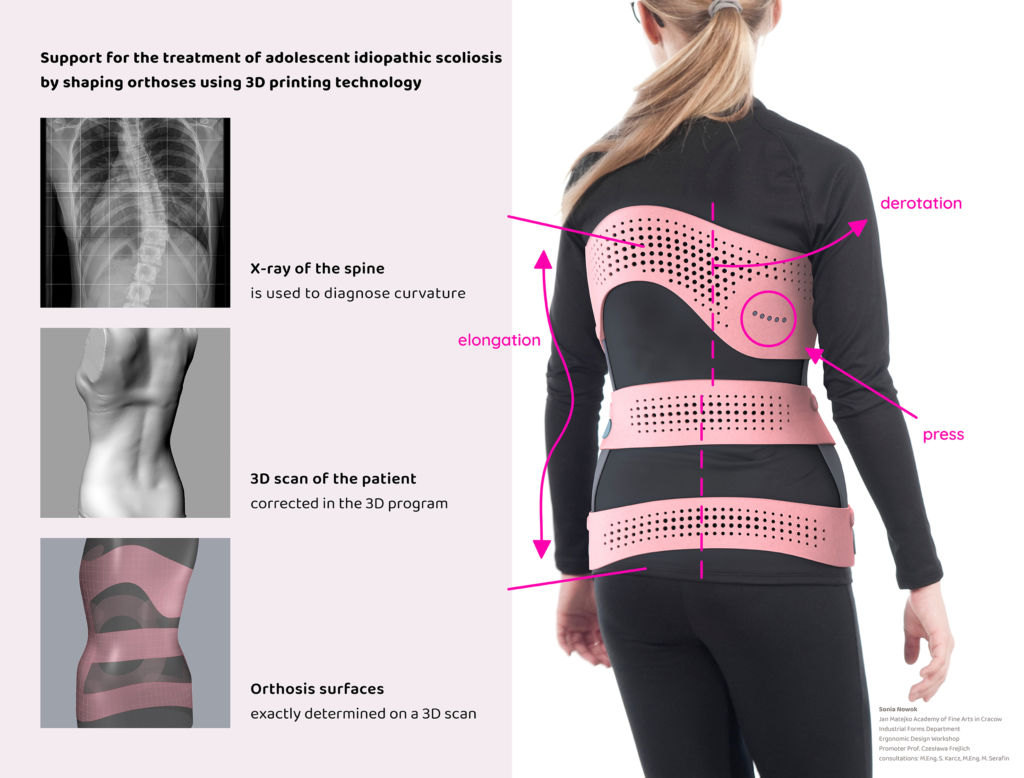 What is the aim of the project?
The aim of the project is to create a new perception of orthopaedic equipment and therefore influence the self-acceptance of vulnerable users group. The separation of the orthosis into modules makes it possible to apply adjustments and prolong the using. An important result of the design is that the comfort of using orthosis is increased. Because of openwork structure and variable thickness, the material allows ventilation of the body and protection of its sensitive areas. The round shape of the front part reduces pressure in the abdominal area.
What was the motivation?
It is necessary to change popularly used orthopaedic braces, which are outdated solutions, manufactured with handmade techniques. The proposed alternative is shaped using contemporary computer tools. The design is based on a 3D scan of the patient, modelling in program and 3D printed. Technology makes possible to close whole process of creating and production in one virtual space.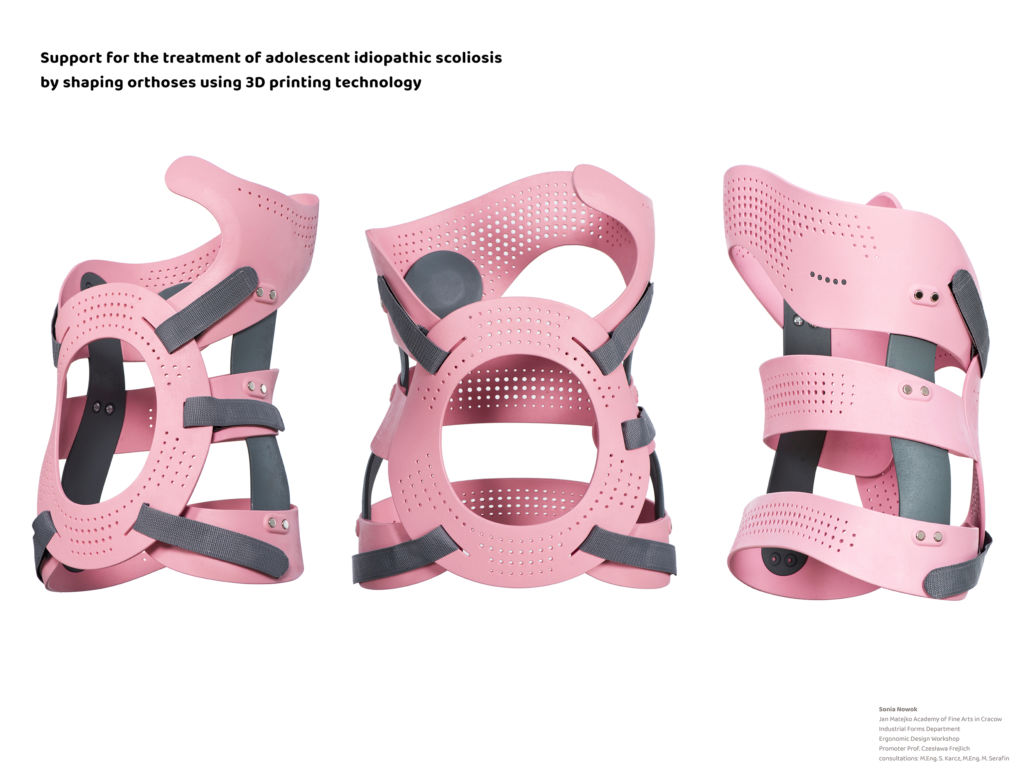 Additional values
Designing orthoses with modern technology affects the accuracy of the solution and standardises the manufacturing process. This project gives the conception for creating collaboration platform includes every specialists in orthotics, technology and medicine. Such a complex, interdisciplinary design process is the most effective and leads to improving the quality of patient's life.