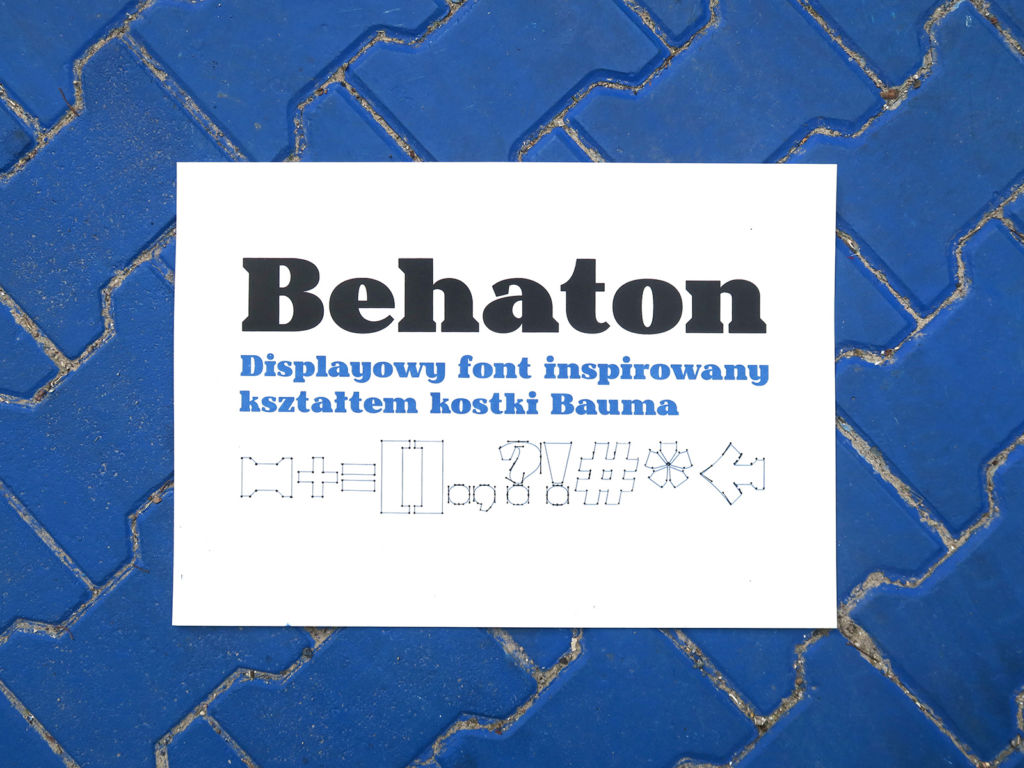 What is the project about?
Behaton is a font inspired by an I-shaped concrete paving block, in Poland often called the Bauma block. It consists of upper case and lower case letters of the Latin alphabet, polish diacritical marks, numbers and symbols. Besides designing a fully functional font, a significant part of the project was devoted to researching the history and controversies around the Bauma Block.
For whom the project was created?
Like many other fonts, Behaton is supposed to be a tool for other designers. It can be used in projects about urban planning, places relating to the aesthetics of the 90s and by those who intentionally want to refer to cultural connotations of the Bauma block.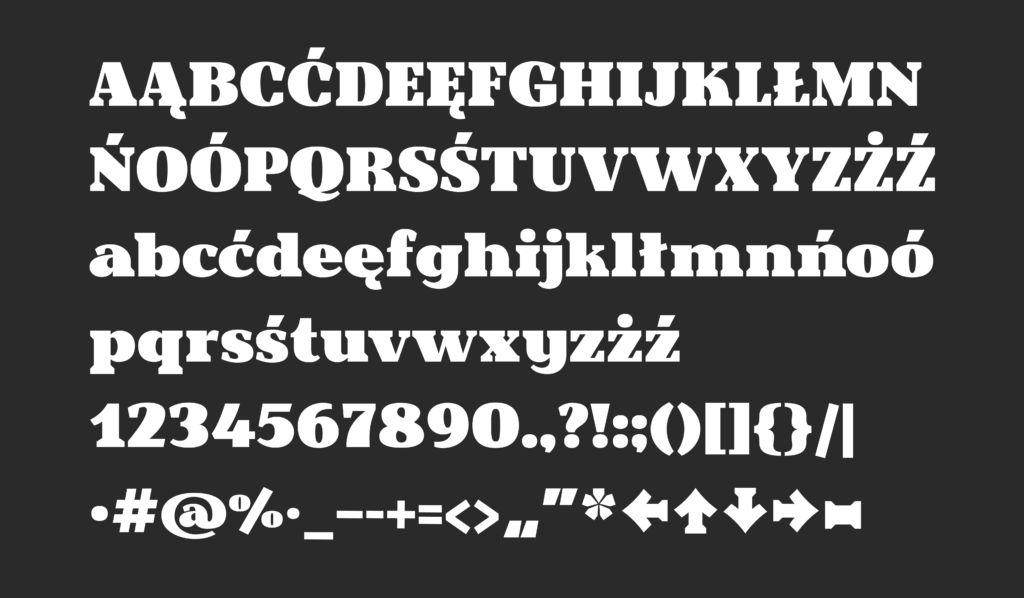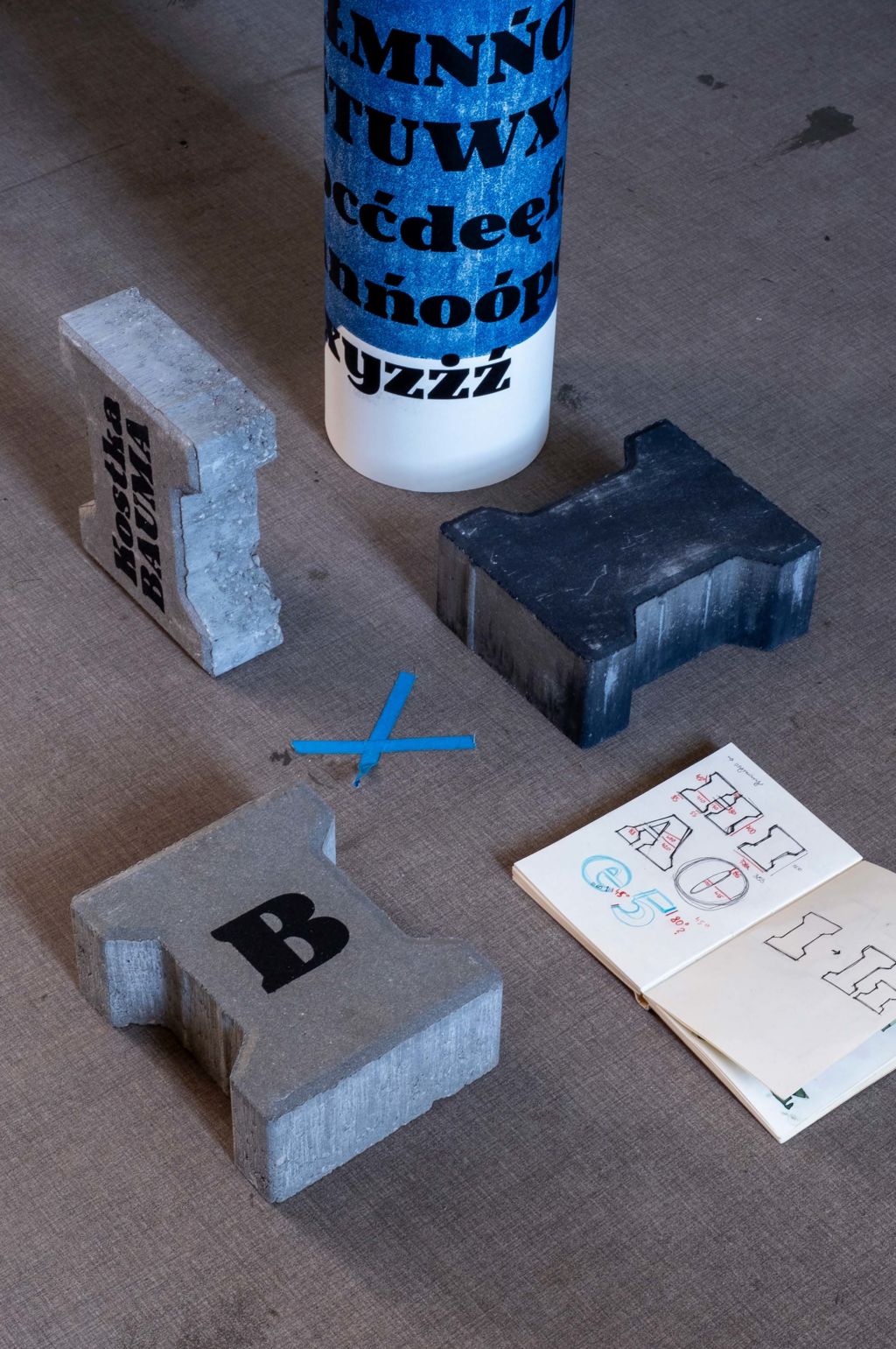 What is the aim of the project?
Knowing the history of the Bauma brick sheds new light on the emotions it evokes. The aim of this project was to change people's perspectives on it. The font Behaton arrives at the roots of the Bauma block and reflects on its form. It draws inspiration from its utilitarian and modernist functionality and focuses on the legibility of signs. In the end, it is also about creating interesting typography with a story behind.
What was the motivation?
The motivation to create this project came from a simple inspiration of the shape of the Bauma block, which seemed very typographical, as well as discovering cultural controversies around the Bauma block itself.
Additional values
My research about the Bauma block is truly a breakthrough. Never before it was investigated in detail, and there is much misinformation on the Internet. My project involved writing a 57-page long research paper about its history, inventing it in the Netherlands, implementation in the polish urban landscape and change of society's perspective on the Bauma block